11/13/2017
Build-A-Bear Re-Imagines the Digital Experience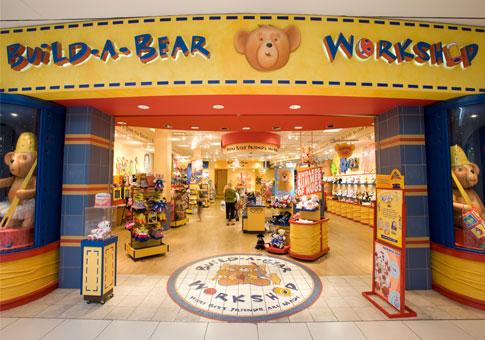 Build-A-Bear has completely re-imagined its digital experience with two new websites featuring a fun, immersive brand experience that brings to life the iconic Build-A-Bear store experience, where shoppers create furry friends using a hands-on, interactive process.
With over 400 locations worldwide, Build-A-Bear has welcomed countless kids and kids at heart to its stores, and created more than 170 million furry friends throughout the past 20 years. The in-store experience is built on an extremely unique and personalized model. Shoppers of all ages make memories together while stuffing their furry friend, then customizing it with sounds, scents, clothing and accessories.
The new Build-A-Bear digital experience is playful, emotional, and engaging. The centerpiece of the site is "The Bear Builder," a fully integrated, interactive application that guides visitors through the process of creating a customized furry friend. The process concludes with a "heart ceremony," where Guests not only select a heart for their stuffed animal, but are also prompted through sound and animation to make a wish, similar to the in-store experience. Another highlight is the seamless integration of the "Play" site, which includes videos, interactive games, and activities.
Lyons Consulting Group (LYONSCG),now part of the Capgemini Group, partnered with the children's store on e-commerce strategy, design, and platform implementation services, and the launch of new sites for the U.S. and U.K. markets in October, built on Salesforce Commerce Cloud.
"We feel like we picked a great partner to support our digital initiatives," said Mike Early, Senior Managing Director of Information Technology, Build-A-Bear Workshop, Inc. "The LYONSCG team has demonstrated a very high level of commitment, expertise, and creativity.  We are incredibly happy with the results and look forward to continuing to work with them as we further enhance our new platform."
Further integration with the store is evident throughout the site, with features such as Find-A-Workshop and Build-A-Party that allow customers to book a party at a physical location. With Salesforce Commerce Cloud as its foundation, Build-A-Bear now has a flexible, scalable solution to drive innovation and growth. The project also included several technology integrations including Salesforce Marketing Cloud, Deck Commerce, CyberSource, Avalara, and Channel Advisor.