Buy Four Return Three: Planning for E-Commerce Returns Throughout the Holidays
Get great content like this right in your inbox.
Subscribe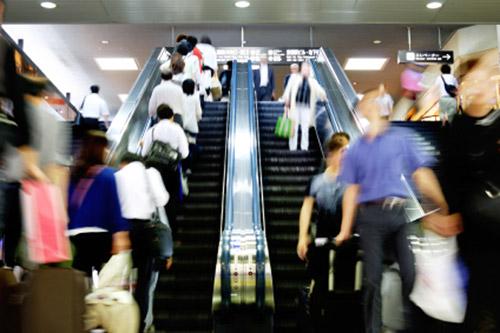 The summer months offer little reprieve from the grueling pace of innovation in the retail industry as we sprint to implement new competitive advantages in time for the holiday season. With e-commerce sales increasing and online pure play retailers continuing to chip away at brick and mortar revenue, retailers need to plan for holiday e-commerce purchase returns to physical stores. A thoughtful strategy will not only protect margins, but also help you satisfy consumer expectations for free deliver and unlimited returns.
The "Role of the Store" is Changing
E-commerce is driving new consumer behaviors such as buying online, returning in store (BORIS), buy online pick-up in store (BOP), and store to store transfers, among others. As such, traditional retailers are finding the mix of transactions used to drive sales is changing, as is the number of touch-points involved with each sale. When we help our customers evaluate traffic and transactions during holiday periods, on both value and transaction count by touch-point, store sales as a percent of the total is diminishing. However, transactions involving a store's role in the collect and receive portion of a sale(BOPIS) and return transactions, among others, are increasing.
Stores are now operating as pick up locations, service locations, return locations and social centers for community outreach. The orchestration required to deal with these transactions requires new capabilities for the traditional retailer. At the same time, these changes reinforce that the role the physical store plays in customer satisfaction and servicing across the total mix of transactions is a massive competitive differentiator.
Changes Further Squeeze Margins
Store planners have traditionally been solely focused on creating an assortment of inventory that reflects the tastes of the consumers that shop in a particular store.  Their job has evolved to include size-profiling and clustering so that they plan for the right size and brand to be in the stores as it is demanded by the consumer.  In turn, that store's PLU file enabled the associates to sell the product as it was planned, on a certain date and at a certain price. All of this is a part of an effort to accomplish the goals for the KPI of Reg. Price Sales by the store location.
For Holiday 2018's omnichannel environment, this scenario will hold true. That said, as more consumers buy from a broader assortment available online than what is available at the store, stores realize a diminishing number of transactions from traffic at that particular store. Meanwhile, 40- 50% of these online transactions will be returned to a store.
Planning and Optimizing a Reverse Supply Chain
Analyst firm Gartner Group advises the development of a new age of planning systems that anticipate and account for returns, lessen the financial impact of returns and help exploit nuances. As an example, merchandise planning systems that have embedded retail science (namely, machine learning) and are tightly aligned to order brokerage systems are able to get smarter by learning from the history of changes to an order at the touchpoint most important to the consumer.
The financial impacts of reverse logistics can be lessened today by attaching merchandise planning systems to a broader set of transactions so that planning is informed not only by store/SKU sales but also daily digital order data.
Online returns have a large financial impact on most retailers, but for retailers that operate two or more buying organizations, the total financial impact of returns on traditional KPI's such as open to buy can be proportionally higher. It's imperative that financial planning systems reference order data at the store level regardless of where the sale was accounted for.
Strengthening Forecasts with Predictive Analytics
Retailers have incorporated demand forecasting into their supply chain operations, generating forecasts at SKU/Store/week levels, for over a decade. To deal with today's return rates, retailers need to do the same kind of analysis of return patterns across all their channels, down to the touch-point level. The methods they use should extend beyond statistical forecasting to include predictive analytics; retailers need to understand the causes of returns, rather than simply forecasting their future occurrence.
Return policies have a significant impact on consumer brand preferences. As retailers of all sizes prepare to capture Holiday 2018 revenues they should ensure that their policies increase revenue and don't act as a detriment to overall margins and store profitability.
-By Patrick Bohannon, Vice President Solution Strategy, Oracle Retail