Can GNC's New Pricing Strategy Save the Brand?
GNC's newly launched pricing strategy and loyalty program are helping the retailer reconnect with shoppers and end its sales skid. The retailer launched it new ONE New GNC strategy in September 2016 and will continue rolling it out across the chain throughout 2017.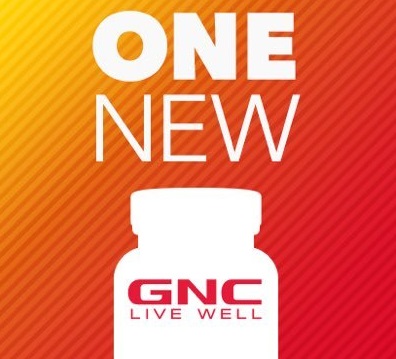 The program is designed to get shoppers back and resurrect the retailer's struggling in-store and digital sales. The two key elements of the program is a realignment of the brand's pricing strategy as well as the launch of a new inclusive loyalty program.
"Pricing is a foundational element of the ONE New GNC strategy," said Robert Moran, interim CEO and director on a recent earnings call with analysts. "We moved from multiple levels of pricing to a known value-added price strategy at the end of Q4, and we believe the change is helping fuel positive transaction trends. Today, we are sharply priced in categories that shape customers' perceptions and we are able to take some margin in areas where there is much more flexibility."
GNC has struggled in recent years as its shoppers began to view the retailer as overpriced. To compensate the brand became overly dependent on promotions and buy one get one free offers, which while helping spur sales during the promotional period, cannibalized sales during non-promotional periods. The retailer's new approach to promotional pricing focuses on percentage off deals, rather than buy one get one free offers.
"When we compare this year's first quarter to the prior year period, there are several marked differences," said Moran. "We had more than 20% reduction in the average number of SKUs on promotion, a greater than 80% reduction in the average number of items on BOGO during the period, and no all-store BOGO days compared to 10 in the prior year period."
In addition to the new pricing strategy, GNC launched a new loyalty program. The free myGNC Rewards program replaced the membership based Gold Card program and has be a rousing success since it launched. Over 5.4 million shoppers have enrolled in the program and in Q1 GNC reports that loyalty customers shopped more frequently.
"On average, our members visited stores 1.5 times this quarter," Moran said. "When you consider that the typical member of our old and outdated Gold Card visited just four times in an entire year and that myGNC Rewards members are tracking to come six times a year, you see what the new program is capable of delivering."
The retailer also launched a PRO Access membership program in late March and has already signed up nearly 100,000 members. As the program scales GNC is confident that the membership fees will match those of the old Gold Card program.  
 "But the true power of myGNC and PRO Access is capturing the e-mail addresses, which coupled with the customer data makes customized marketing much more cost-effective and efficient than it was for us in the past," Moran said. "Under our prior Gold Card program, while we had approximately 6 million members, we had only workable e-mail addresses for only 30% of them and customized communication with them through direct mail, which was much more expensive than targeted e-mail campaigns."
To help in-store associates better connect with shoppers GNC will be deploying interactive marketing tools and tablets to its stores starting in May. The new tablets will come equipped with a CRM solution that will aid associates in product recommendations with the goal of increasing basket size from the retailer's most engaged and health-conscious consumers.
Since its launch in September the retailer's new ONE New GNC strategy is bearing fruit. Transactions in company-owned stores were up 9.3% in Q1 2017, signifying the largest growth the retailer has enjoyed in years. While digital sales continue to slip, down 7% in the quarter, it is a marked improvement to the 49% drop the in online sales the retailer endured in Q4 2016.
In addition to new loyalty program and pricing position, GNC has seen new life in its online sales when it began selling its products on Amazon.
"What we find with our omnichannel customers is we actually see that they spend more in store when they are omnichannel," said CFO Tricia Tolivar. "And specifically with Amazon, we are seeing a very high mix of GNC branded products. The consumer shopping on Amazon is looking for GNC and those products have very high margins. So we are able to leverage that on the store front with Amazon."