06/07/2017
Can Traditional Retailers Compete with Amazon?
Learn how to compete with Amazon from the best! At RES 2017 a panel of retail experts will explain how in the battle with Amazon traditional retailers used to be able to hang their hat on the fact that they alone possessed physical stores, but with the e-commerce giant entering the brick-and-mortar channel that door is closing.
In the general session "Can Traditional Retailers Compete with Amazon?" on Friday June 16th, hear how cutting-edge strategies and technologies can enable retailers to keep pace with Amazon and thrive. The session will explore using sophisticated analytics, lightning-fast shipping, high-touch customer service and, heresy, partnering with Amazon for mutual profit.
The panel includes top retail minds, including David Borlo, CEO & Managing Director, Salt Flats, Tammylynne Jonas, Former Vice President of IT, Kohl's, Ken Silay, Principal, KGS Business Services, and Eric Singleton, Chief Technology & Digital Officer, Strax.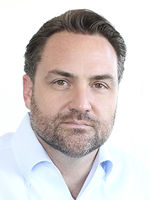 David has been an entrepreneur, startup advisor and investor for 25 years and believes that the path to working faster and smarter to solve the complex problems of our digitally disruptive world requires collective intelligence, lean startup methodologies and a new venture mode. Throughout his career, David has been at the forefront of disruptive technology.
Tammylynne is a Retail/ Digital/IT Executive with more than 18 years of experience in the industry. She spent three years at Accenture doing technical consulting. She has 15 years of experience working at Kohl's Department Stores; her most recent role was VP of Enterprise Services- Technology. Tammylynne has extensive experience in customer-facing technology across mobile, social, online and brick and mortar platforms.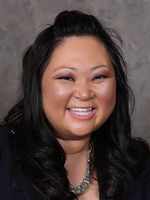 Ken is a problem solver and recognized thought leader, skilled at fusing analytic and creative thinking to deliver innovative solutions. He was selected as a 2015 Top Innovator by Retail Touch Points and is considered a trusted business solutions partner with large-scale project management experience developing and implementing technical process improvements. His past experience includes executive positions at Coopers & Lybrand (PWC), Chico's FAS, Inc., and BT Office Products (Staples).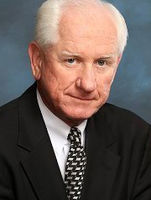 The 16th annual Retail Executive Summit will be held June 14-16, 2017 at the Four Season Resort (Scottsdale at Troon North) in Scottsdale, Arizona. The conference features keynotes from retail leaders, peer-to-peer exchanges, relationship building, golf outing and the 7th annual CIO of the Year Awards. For more information, to view the full agenda, or to register for the event clickhere.