04/09/2018
CEO Says It's the Best Investment RH Has Ever Made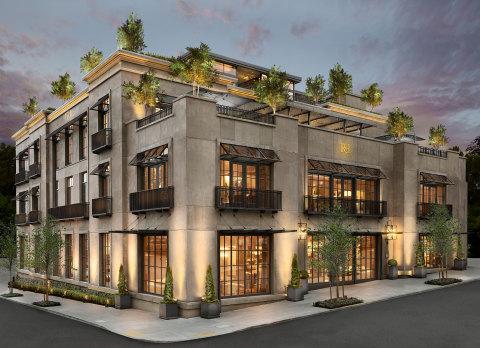 Upscale furniture chain RH, formerly known as Restoration Hardware, has been focused on inventing a new operating platform. So much so that the retailer says it doesn't plan to launch any new businesses in 2018, outside of RH Hospitality, while it remains focused on designing the operating platform.
Chairman and CEO Gary Friedman noted that as the company is re-architecting and beginning to build this new operating platform, "we see just incredible opportunity to have an operating model that distances this brand, separates this business and brand from any other model in our industry meaningfully."
RH declared it plans a return to its product and business expansion strategy in 2019 and will pivot towards revenue growth in fiscal 2019, which has been on hold as the company focused on its move to membership and the architecture of the new operating platform.
Friedman said the opportunity to get that work on the new operating platform done is so incredibly valuable that "I've made a decision to not introduce any new businesses or product or brand extensions this year."
He pointed out that resetting and rebuilding an operating platform in a business that's running "just rarely ever happens," and that it takes the entire cross functional leadership of every part of the company to sit together in an integrated fashion to "rebuild the company from the ground up, and rethink everything that we're doing."
RH says it has already made significant progress redesigning its operating platform, inclusive of closing two distribution centers, simplifying its reverse logistics and outlet model, and reducing inventory by $225 million, or 30% versus a year ago.
Friedman noted he believes RH needs another solid year of design and architecture, as well as several more years of work, but that it will be worth the work.
"I think it's going to be the best investment we ever made," he followed. "I think we'll look back and say, boy, that time and that effort made all the difference."
He noted the company is still in the mid stages of its DC network redesign, the redesign of its reverse logistics and outlet model, and is also re-conceptualizing home delivery.
"What we're doing is just really challenging all the conventional wisdom, all the assumptions, and we realized that the math is entirely different, when you look at it and when you challenge it," said Friedman of the project. He noted the company is building the new operating platform "without any consultants," and "from the inside out."
"I just think we're going to do it better than anybody else, because we are thinking about it at the detailed level that nobody has ever gone to," he said. "And I think we're going to wind up with just a completely unique and differentiated operating platform. But we're still learning as we go. The good news is we are more and more excited about it."
He followed "we're going to have the best operating model in the world when we are done. And I don't think in our lifetime anybody will ever try to do this."
Despite the work still to be done, according to Bloomberg, RH shares climbed the most in four months after posting an upbeat forecast, a sign the retailer's transformation into a membership club is paying off.
"With 95 percent of our core RH business driven by members, we can confidently declare our move from a promotional to membership model a success," said Friedman.