CEO Shakeups Across the Retail Industry
Get great content like this right in your inbox.
Subscribe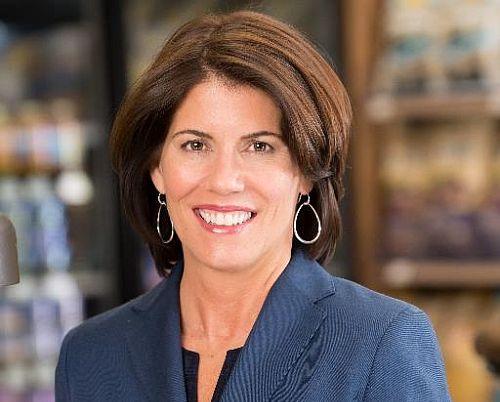 Several big retail CEO moves are taking place across the retail industry. Saks Fifth Avenue-owner Hudson's Bay Co (HBC) is bringing on CVS executive Helena Foulkes as its CEO, Staples is appointing J. Alexander (Sandy) Douglas as CEO, and GameStop's Michael K. Mauler has been appointed its new CEO.
Meanwhile, lululemon athletica inc. begins the search for a new CEO after announcing that Laurent Potdevin has resigned as CEO and as a member of the company's Board of Directors, effective immediately. lululemon said of Potdevin's leaving that the company "expects all employees to exemplify the highest levels of integrity and respect for one another, and Mr. Potdevin fell short of these standards of conduct."
"While this was a difficult and considered decision, the board thanks Laurent for his work in strengthening the company and positioning it for the future," said Glenn Murphy, executive chairman of the board. "Culture is at the core of lululemon, and it is the responsibility of leaders to set the right tone in our organization. Protecting the organization's culture is one of the board's most important duties."
In his newly expanded role as executive chairman, Murphy will focus on achieving long-term, sustainable results for all stakeholders. Three of lululemon's senior leaders are being elevated and will take on additional responsibilities, reporting to Murphy: Celeste Burgoyne, EVP, Americas, will oversee all channel and brand-facing aspects of the global business, including stores and e-commerce, as well as brand marketing; Stuart Haselden, COO, will have responsibility for all operations related to finance, supply chain, people, and technology; and Sun Choe, SVP of Merchandising, will guide all aspects of product development, design, innovation, and merchandising.
At HBC, Foulkes will replace Richard Baker, effective Feb. 19, while at Staples, Douglas will succeed Shira Goodman, effective April 2, 2018. Mauler's new position at Gamestop is effective immediately and he will also join GameStop's Board of Directors.
Foulkes joins HBC from CVS Health Corp, where she was executive vice president of CVS Health and president of CVS Pharmacy. Baker had been interim CEO at HBC since late last year when Gerald Storch stepped down from the post.
Douglas most recently served as president of Coca-Cola North America, where he led the $10 billion revenue business, encompassing all aspects of their consumer and business-to-business operations. During his 30-year tenure at The Coca-Cola Company, he also served as global chief customer officer, and held a variety of positions across sales and marketing. Douglas began his career at the Procter & Gamble Company in sales and sales management positions.
"I am honored to be joining Staples, Inc. as CEO," said Mr. Douglas. "Together with the Company's leadership and its associates, we will work to drive the business forward as we continue to deliver exceptional products, service and expertise to Staples' customers."
John Lederer, executive chairman of Staples, Inc. and its separate United States and Canadian Retail Businesses, will lead the company on a day-to-day basis during the transition.
"The North American Delivery business has a significant opportunity to accelerate long-term growth, and we are pleased to have Sandy join the leadership team at this important time," said Lederer. "Sandy has extensive experience across multiple function areas including sales, marketing, merchandising and operations. This well-rounded experience makes him an ideal leader for Staples."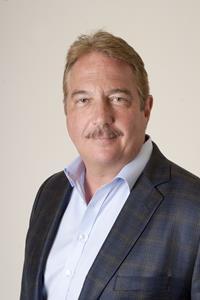 Mauler has been with Gamestop for more than 16 years. He previously served as EVP and president of International, which consists of nearly 2,000 retail stores operating under the GameStop, EB Games, Micromania and Zing Pop Culture brands. Mauler has led the International division's business and diversification initiatives since being appointed to the role in January of 2010, including launching the company's global Collectibles business in 2014.
Prior to heading the International business, Mauler served as the company's SVP of Supply Chain and International Support, and before the merger between GameStop and EB Games, served as VP of Logistics for Electronics Boutique.
"Mike has been part of the GameStop senior leadership team for many years, where he has played an integral role in creating and driving the blueprint of our diversification strategy, successfully managing our international operations, and growing our core business segments," commented Dan DeMatteo, executive chairman of GameStop Corp. "We are fortunate to have such an accomplished leader, who has a thorough understanding of our operations, business strategy and our stakeholders, and is committed to strengthening our results and driving our company forward."
Prior to joining GameStop, Mauler held various senior management positions for Baxter Healthcare, Dade Behring and Fisher Scientific, where he led operations for 22 countries.
"I am honored by the support and confidence that Dan and the Board of Directors have placed in me, said Mauler. "Starting with its founders more than 30 years ago, GameStop has a tremendous legacy of continually transforming its business to meet the needs of its global customer base. I look forward to building upon that legacy and working closely with our senior leadership team and our more than 40,000 associates around the world, to drive sustainable profitability and shareholder returns across our businesses."