02/07/2019
Challenges of the Modern Retail CIO & CMO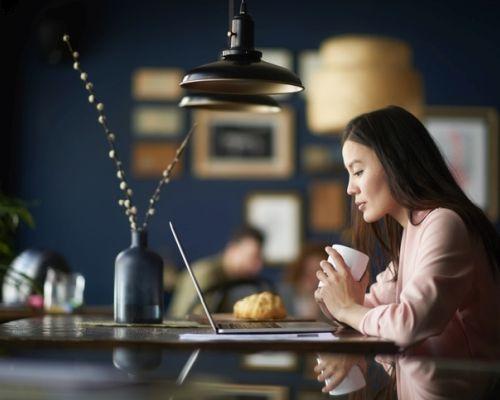 The most important word in retail? Digital. Online shopping has transformed the retail business, leading to industry-shaking changes throughout traditional brick-and-mortar stores.
According to a Forrester report, 68% of global business leaders list digital transformation as a top priority for their business in 2018. As retail evolves and customers begin to expect seamless online and offline experiences, retail CIOs and CMOs must adopt digital-forward strategies to keep their business relevant.
Though the lines between these traditionally separate roles are beginning to blur, here's a look at modern retail CIOs and CMOs and some of the challenges they face:
The Modern Retail CIO
First and foremost, the modern retail CIO's most important task is executing an omnichannel strategy. As mentioned earlier, the move to digital is crucial to any retailer's survival. That said, even with the online explosion, Deloitte has found that 60% of consumers still prefer to interact with products in the store. Retailers that offer a buy-online-pickup-in-store option see an added bonus of have shoppers come into the store with 47% of consumers saying they make additional purchases when picking up an online order, according to a recent report.
Additionally, CIOs need to lead IT teams in embracing the right platform-based technology solutions to help the company offer a great customer experience. Coordinating real-time inventory tracking, in-store fulfillment, and last-mile delivery requires a CIO who can establish a foundation for these systems to work together seamlessly. To improve speed-to-market, CMOs must utilize Agile and DevOps to bridge the gap between business and technology.
Retail CIOs must also be ready to embrace emerging technologies such as artificial intelligence (AI) and machine learning. Among other things, AI enables real-time cross-channel personalization of search results, pricing, and promotions. Embracing machine learning–based fraud protection software is also one of the best ways to stay ahead of rising criminal threats — between online and offline payments, credit card fraud is approaching the $110 billion range.
The Modern Retail CMO
The top priority for the modern retail CMO is growth. Marketing is no longer living in its own silo, and modern retail CMOs must define marketing as a revenue generator and not just a cost center. Retail CMOs must be prepared to bridge the gap between marketing and technology platforms, including mobile apps, data, and social media, to help create a seamless online and offline experience.
For example, ahead of the 2017 holiday season, J. Crew CMO Vanessa Holden oversaw the deployment of a digital-first strategy targeted specifically to mobile shoppers. Working directly with Google, J. Crew worked to incorporate Accelerated Mobile Pages to decrease page load times and implemented the Payment Request API for shoppers using Google Chrome to autocomplete shipping fields at checkout. The result? A 75% decrease in checkout times. In this case, the improvements were twofold--the CMO increased the awareness of the brand by making it more accessible through mobile devices, and the increased page load and checkout times led to faster and more seamless purchasing experiences, thus shrinking the customer funnel.
In an age defined by the customer experience, CMOs must also return to their marketing roots to build brands that offer customers exactly what they want. It's crucial for the CMO to revisit marketing fundamentals such as identifying a brand's core values and creating reasons to believe, ensuring investments in data and analytics are being used to identify the right products, solutions, and technologies customers expect. As aptly summarized by Gartner, "The age of customer experience isn't an age where branding doesn't matter, but an age where brands, in order to succeed, must define their value in terms of what matters to customers." Merging marketing with technology is essential to creating the ideal customer and brand experience.
Considering 57% of C-suite leaders believe the biggest challenge facing retail going forward will continue to be the "art" of balancing an in-store and digital presence, CIOs and CMOs must work together to streamline the customer experience through technology. As C-suite leaders, CIOs and CMOs can help set a retailer's technology agenda and blaze a modern path forward, often hand-in-hand. CIOs who stay on the forefront of cloud technology and AI can help CMOs take advantage of consumer data to offer a greater retail experience. The success of retail CIOs and CMOs are tied together; without cooperation and coordination across all digital fronts, retailers that do not have the ability to adjust to the current marketplace are unlikely to survive and thrive.
-Lori Williams, chief delivery officer at Gigster