The Changing Dynamics of Online Grocery 
Get great content like this right in your inbox.
Subscribe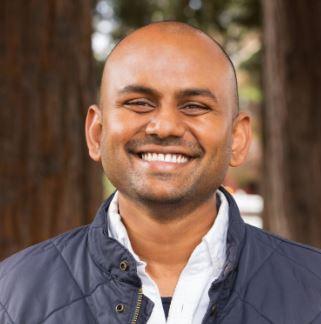 2018 was a year of tremendous change for grocers, with Amazon's continued encroachment via its acquisition of Whole Foods, Amazon's disruptive Go autonomous checkout technology, and online grocery continuing to expand. Virtually every grocer in the world is having to confront its digital future and craft a strategy to stay competitive.
Farmstead is an online-only grocer, specializing in bringing locally sourced food to customers. You might think we are the enemy of traditional grocers, but that's increasingly not the case, as you'll see below. There is growing potential for true partnerships.
Here are some of my predictions for the grocery sector for 2019.
1 in 5 households will regularly purchase groceries online as consumers get a lot less anxious around buying produce sight unseen. In today's on-demand society it's accepted as common practice, particularly for families in which both parents work. More and more traditional grocers are enabling online ordering and delivery to better compete with e-commerce options such as Prime Pantry. As online-only entrants ramp up customer acquisition using traditional technology distribution channels, the slope of the adoption curve will rapidly become steeper.
Grocers will try to move to pure e-commerce models to handle the rapid growth, but will be stymied by existing unionized labor requirements. Picking orders is a new function inside a supermarket. In grocery, where even the smallest change requires multi-level union leadership approvals and renegotiations, it's incredibly challenging for grocers to pull
this off. 
CPG brands will try to leapfrog traditional grocers by going direct to consumer wherever possible, focusing primarily on online channels. This will mean a ramp-up pace of acquisitions. Online distribution options means increased margin and higher availability of both qualitative and quantitative demographic data. 
Grocers will scale out their private labels to various channels. Private-label brands generate billions of dollars in high-margin sales. Grocers are realizing that there's no real reason to restrict sales of these brands to just their stores ― and they are actively seeking other channels, such as new e-commerce options.
Distributed indoor farms will become much more prominent, putting out higher quality products across a longer season, with low transportation costs making it very cost effective for consumers. Indoor farming will soon become the most efficient way to grow and distribute
food locally.
We'll see aggressive growth of on-demand, 30-minute delivery of grocers' freshly prepared foods. Prepared foods are one of the highest-margin offerings for grocers. While it's possible for grocers to deliver in under 30 minutes, it's tough. There is a wave of activity around putting the infrastructure in place to enable grocers to deliver on a sub-30-minute delivery promise.  
Meal kits could see a renaissance. The oversaturated meal kit sector is hurting ―— but its old nemesis the traditional grocery store could help. Meal kits offered in-store and for on-demand delivery would appeal to a broader swath of customers.