Chatbots Aren't Just for Customers
Get great content like this right in your inbox.
Subscribe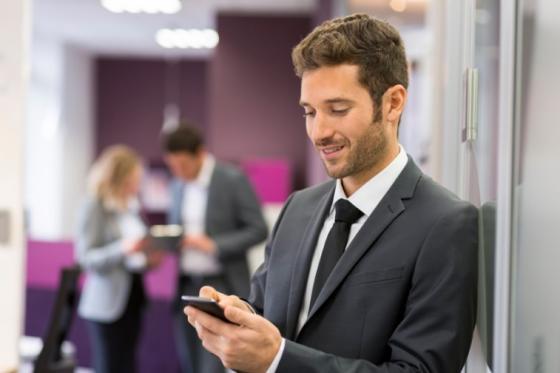 Chatbots are quickly becoming a strategic weapon for companies looking to differentiate themselves through customer experience.  As consumers we have become used to interacting with some form of virtual assistants to help us get instant answers to all our questions.  Most people don't realize that the value of artificial intelligence (AI) technology can positively impact their business beyond just customer engagement – it's a truly transformational technology.
Leveraging the same benefits of 24/7 access, the ability to self-serve and the assurance that the information provided is always accurate, retailers can benefit from the use of chatbot technology inside their organization as well. This is especially true when it comes to onboarding new employees - a process that's all too often long and arduous for both the trainer and the trainee. Leveraging chatbots, retailers can create an onboarding experience that relies on self-service -- allowing new employees to do some of the basic training on their own.  What they are learning is that the positive impact internal chatbots are having on agent effectiveness can be just as valuable as the real-time customer interactions.
Here are four of the benefits of leveraging this technology internally.  Chatbots help:
Create an Efficient Resource for HR-Related Information and Policies
One of the biggest benefits of an internal chatbot is that it can offer easy and efficient access to job-related information and policies. Having instant access to this information will help reduce the amount of time and resources needed for initial training.  It can also create a space for both HR and other internal teams to have more meaningful interactions with new hires. Rather than spending time answering simple questions, managers are able to spend more time connecting with new hires on bigger, more substantial issues.  Chatbots also offer the advantage of being able to work across systems and channels to provide various HR related information – like payroll and benefits – in one place. 
Ensure Individual Onboarding is Effective
As it relates to specific job training, chatbot technology ensures that the onboarding process is effective in empowering new individuals to quickly meet the expectations and demands of their role. Leveraging chatbots, new hires are empowered to seek out their own answers and work through minor challenges independently. This allows employees to absorb information at their own pace and thereby retain it. When it comes to applying this knowledge, new hires will ultimately feel more capable of completing specific tasks in a real-life scenario, allowing them to quickly become a valuable member of the team and increasing self-confidence in their individual role.  
Empower Employees to Stay Informed and Engaged From Day 1
Chatbots go beyond just providing initial access to job-related resources, they provide an available guide that new hires become accustomed to referencing whenever needed. This benefits a retailer far beyond just the onboarding process, ensuring that an employee feels informed and engaged with the happenings of the company from day one. For example, if there is a recall on a particular item, rather than passively wait for information and provide unclear answers to customers, employees would have the power to search for answers via a chatbot and receive the most up-to-date information immediately. They can also help capture questions that have gotten lost in the noise and make sure they are properly escalated and addressed.
Managers to Accurately Measure Onboarding Success
One of the hardest parts of the onboarding process can be accurately assessing the success of a particular resource, tool or strategy. Leveraging chatbots, however, managers can have a more accurate record of how effective and comprehensive a training is. This is done on the back-end of the chatbot tool, allowing managers to view the types of questions asked and any potential roadblocks or challenges employees face in finding answers. The information can then inform where there may be gaps in training and ensure they are filled before negatively impacting an employee or customer experience.
------------------------------------------------------------------------------------------------------------------------
Discover how to build a strategy for a digital-first company and learn why supporting digital optimization may be more important than the technology itself. At NRF 2018 on Sunday, January 14th from 10:45-11:30, Alberto Serrentino, founding partner of Varese Retail will moderate several global retail leaders, including Flavio Dias, chief digital officer, Via Varejo, in the "International perspectives on building a digital-first culture inside your organization" session.

------------------------------------------------------------------------------------------------------------------------
While chatbots have proven to be an invaluable tool for retailers when it comes to improving the customer experience, it can also significantly benefit internal teams looking to onboard new hires quickly and effectively. Be it for a holiday rush, an upcoming sale or to continue to building on the existing CX team, this technology ensures that onboarding becomes less of a taxing process and more of an opportunity for workforce empowerment – hopefully resulting in more effective agents and a better customer experience for all. 
-Ryan Lester, Director, Emerging Technologies, Customer Engagement & Support Solutions, LogMeIn.