From Click to Courier: Dropshipping's Continued Rise to Retail Revolution
Get great content like this right in your inbox.
Subscribe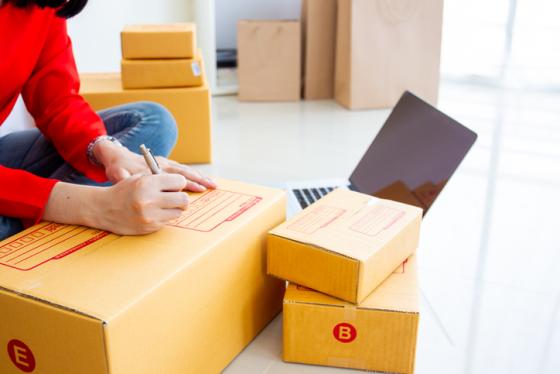 Dropshipping is a simple yet revolutionary proposition: retailers sell products they do not inventory and pass that order to the manufacturer, which is then shipped directly to the customer. As a result, the merchant never sees or handles the product - opening up some serious sales and profits in the process. The rise of dropshipping looks set to continue in 2019 as more online vendors integrate the concept into their operations.
The proof is in the numbers. For example, one retailer with about $2 billion in revenue started using a dropshipping solution and made over $50 million in additional sales in the first year. That's no mean feat; if that retailer has gross margins of 35%, there are very little incremental costs and they would add profits of more than $17 million with no reduction of anything else. For the right retailer, dropshipping can provide big margins with little effort.
We are also seeing the direct-to-consumer category exploding and setting the standard for better consumer experience. Software providers like Shopify and Stripe are democratizing e-commerce, making it even easier for brands to launch their stores, and social media has given small brands direct access to their consumers. In fact, 81% of consumers plan on shopping direct-to-consumer brands in the next five years.
In 2019 we will see the combination of retailer drop shipping and direct-to-consumer brands take off, as retailers will utilize drop shipping more than ever in an attempt to create partnerships with direct-to-consumer brands and gain access to their customers. We see this happening today: department store Nordstrom has partnered with mattress maker Casper to offer their high demand products, specialty retailer J.Crew has a dedicated section of their website advertising and promoting the "brands they love", and Crate & Barrel has linked up with Brentwood Home to offer exclusive mattresses.
The active collaboration between brand and direct-to-consumer outlet to deliver goods brings a "cool factor" to the retailer, distinguishing them from their customers and gives direct-to-consumer brands exposure to traditional retailers' significant customer base.
This is only the start. The number of digital shoppers is set to increase from 1.52 billion in 2016 to 2.41 billion in 2021, and total sales are set to almost double from last year's earnings to $4.08 trillion by 2020. Collaboration between multiple, for-profit companies is a dynamic to keep an eye on as leveraging e-commerce, dropshipping and direct-to-consumer sales tactics appears to work for the right, similarly-aligned operators. It will certainly be interesting to watch as this trend develops over the coming 12 months and whether it works better for some industries and businesses than for others.
-Samantha Henderson is the co-founder and president of RevCascade, a marketplace automation platform which powers new e-commerce revenue stream for brands and retailers.