Coach to Buy Rival Luxury Retailer Kate Spade
Get great content like this right in your inbox.
Subscribe
Luxury accessories retailer Coach, Inc. will acquire Kate Spade & Company for $2.4 billion, in an effort to tap into the millennial market.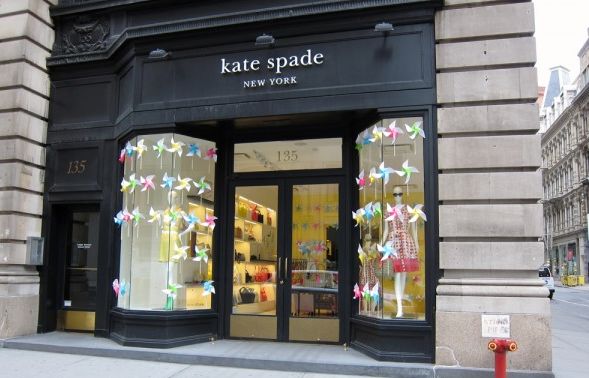 "Kate Spade has a truly unique and differentiated brand positioning with a broad lifestyle assortment and strong awareness among consumers, especially millennials," said Victor Luis, CEO of Coach, Inc. "Through this acquisition, we will create the first New York-based house of modern luxury lifestyle brands, defined by authentic, distinctive products and fashion innovation. In addition, we believe Coach's extensive experience in opening and operating specialty retail stores globally, and brand building in international markets, can unlock Kate Spade's largely untapped global growth potential. We are confident that this combination will strengthen our overall platform and provide an additional vehicle for driving long-term, sustainable growth."
The transaction is expected to close in the third quarter of 2017.
 "Following a thorough review of strategic alternatives, reaching an agreement to join Coach's portfolio of global brands will maximize value for our shareholders and positions Kate Spade for long-term success as we continue our evolution into a powerful, global, multi-channel lifestyle brand," said Craig A. Leavitt, CEO of Kate Spade & Company. "We look forward to working with Coach's leadership team to leverage their expertise across the business as we continue to innovate and build long-term loyalty with consumers and expand across our product category and geographic axes of growth."
The combination of Coach, Inc. and Kate Spade & Company will create a luxury lifestyle company with a multi-brand portfolio supported by expertise in handbag design, merchandising, supply chain and retail operations as well as solid financial acumen. Coach said it is focused on preserving Kate Spade's brand independence as well as retaining key talent, ensuring a smooth transition to Coach, Inc.'s ownership.
"Due to the complementary nature of our respective businesses, we believe that we can realize a run rate of approximately $50 million in synergies within three years of the deal closing," said Kevin Wills, Coach's Chief Financial Officer. "These cost synergies will be realized through operational efficiencies, improved scale and inventory management, and the optimization of Kate Spade's supply chain network. At the same time, to ensure the long-term viability and health of the Kate Spade brand, and similar to the steps Coach has itself taken over the last three years, we plan to reduce sales in Kate Spade's wholesale disposition and online flash sales channels."
"The acquisition of Kate Spade is an important step in Coach's evolution as a customer-focused, multi-brand organization," said Luis. "The combination enhances our position in the attractive global premium handbag and accessories, footwear and outerwear categories, bringing product, brand positioning and customer diversification to the portfolio, and establishing scale in key functions with the resources to invest in talent and innovation. In addition, we believe the Kate Spade brand will benefit from our best-in-class supply chain and strong corporate infrastructure."
Coach has secured committed bridge financing from BofA Merrill Lynch. The $2.4 billion purchase price is expected to be funded by a combination of senior notes, bank term loans and approximately $1.2 billion of excess Coach cash, a portion of which will be used to repay an expected $800 million 6-month term loan.