Coca-Cola Becomes a Retailer
Get great content like this right in your inbox.
Subscribe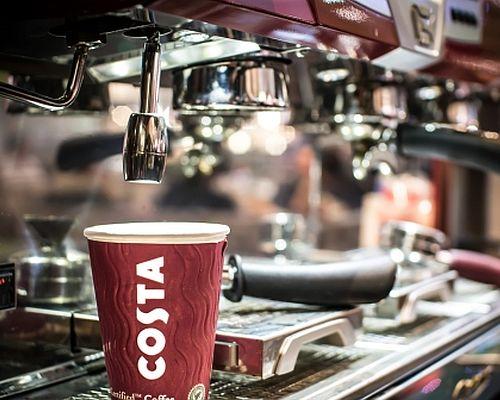 Watch out Starbucks. The Coca-Cola Company is entering the retail space via coffee.  The company has reached a definitive agreement to acquire Costa Limited, which was founded in London in 1971 and has grown to become a major coffee brand across the world.
Costa operations include nearly 4,000 retail outlets with baristas, as well as a coffee vending operation, for-home coffee formats and Costa's state-of-the-art roastery.
The acquisition of Costa from parent company Whitbread PLC is valued at $5.1 billion and will give Coca-Cola a strong coffee platform across parts of Europe, Asia Pacific, the Middle East and Africa, with the opportunity for additional expansion. For Coca-Cola, the expected acquisition adds a scalable coffee platform with critical know-how and expertise in a fast-growing, on-trend category.
Costa ranks as the leading coffee company in the United Kingdom and has a growing footprint in China, among other markets. Costa Express offers barista-quality coffee in a variety of on-the-go locations, including gas stations, movie theaters and travel hubs. 
The acquisition will expand the existing Coca-Cola coffee lineup by adding another leading brand and platform. The portfolio already includes the market-leading Georgia brand in Japan, plus coffee products in many other countries.
Costa also provides Coca-Cola with strong expertise across the coffee supply chain, including sourcing, vending and distribution. This will be a complement to existing  capabilities within the Coca-Cola system.
"Costa gives Coca-Cola new capabilities and expertise in coffee, and our system can create opportunities to grow the Costa brand worldwide," said Coca-Cola president and CEO James Quincey. "Hot beverages is one of the few segments of the total beverage landscape where Coca-Cola does not have a global brand. Costa gives us access to this market with a strong coffee platform." 
"The Costa team and I are extremely excited to be joining The Coca-Cola Company," said Costa managing director Dominic Paul. "Costa is a fantastic business with committed and passionate associates, a great track record and enormous global potential. Being part of the Coca-Cola system will enable us to grow the business farther and faster."
The Coca-Cola Company will acquire all issued and outstanding shares of Costa Limited, a wholly owned subsidiary of Whitbread. This subsidiary contains all of the existing operating businesses of Costa.
Whitbread will be seeking shareholder approval for the transaction, which is expected to take place by mid-October. The deal is subject to customary closing conditions, including antitrust approvals in the European Union and China. It is expected to close in the first half of 2019.