Columbia Sportswear Personalizes Engagement at Every Touchpoint
Get great content like this right in your inbox.
Subscribe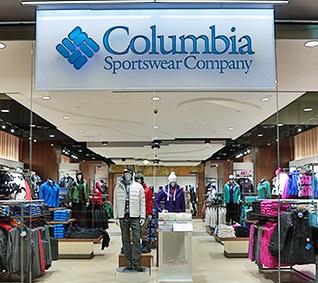 Columbia Sportswear is collaborating with Microsoft to enhance the global consumer experience and drive its digital transformation using intelligent cloud technology.
As consumers continue to change the way they engage with brands, Columbia Sportswear is working to deliver a more personalized, seamless experience to shoppers by leveraging Microsoft Dynamics 365 and the Microsoft Azure cloud platform for its retail, call center, customer relationship management and merchandising operations.
With a single, holistic view of its consumer and improved omnichannel capabilities, the manufacturer and retailer will be able to personalize engagement at every touchpoint by providing employees with enhanced digital tools and information across its global customer relationship management database.
Columbia Sportswear also intends to use Dynamics 365 and Azure to gain greater consumer insights and business intelligence through every consumer interaction, whether through its wholesale businesses, brick-and-mortar retail stores, e-commerce experiences or mobile channels.
"At Columbia, we have a long history of leveraging innovative technologies to help connect active people with their passions," said Michael Hirt, chief information officer at Columbia Sportswear. "This practice extends not just to our products, but across every aspect of our business. Through our collaboration with Microsoft, we're implementing intelligent cloud technology to streamline our global operations and provide additional flexibility and convenience to our consumers."
In addition, Columbia Sportswear will be able to manage merchandise globally and streamline operations with increased efficiency, providing the ability to garner valuable insights and improved business intelligence through customized reporting and analytics. Columbia Sportswear is implementing these innovations through Microsoft's flexible, agile development platform, Visual Studio Team Services, and creating revolutionary data platforms at scale with Azure data services and integration platforms.
"Established in 1938, Columbia Sportswear is setting itself up to be an industry leader for another 80 years," said Judson Althoff, executive vice president, Worldwide Commercial Business, Microsoft. "Columbia Sportswear will leverage Microsoft's intelligent cloud to connect data, people and processes globally to deliver personalized shopping experiences for its customers."