Costco Seeks to Solve Checkout Woes
Get great content like this right in your inbox.
Subscribe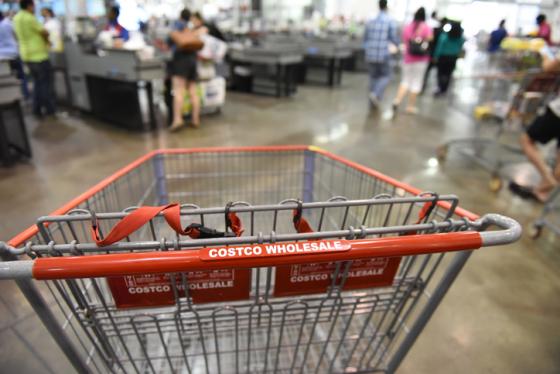 Costco aims to double the number of its U.S. store locations with self-checkout in the coming months.
The warehouse club retailer already has the retail technology in 125 U.S. stores out of 536 total and the expansion may help it alleviate long lines in busy clubs, while also helping to moderate front-end labor expenses.
"We're going to move to 250 in rapid order over the next several months," said EVP & CFO Richard Galanti on the company's Q3 2019 earnings call. "It works best in high-volume locations where it's got a lot easier, particularly if you have a credit card now where you can just [pay] contactless.
"It's very fast and customers are using it. Our members are using it. And it's saving some labor at the front end. As important, on the highest volume units, it's getting people through the front end faster."
Additionally, Costco is set to expand its buy-online-pickup-in-store service via pickup lockers.
"We're in the process of rolling that out to an additional 100 locations over the next four or five months before the September through December holiday season," he noted.
When asked if Costco has considered a click-and-collect process for grocery, Galanti said "not at this juncture."
"We continue to look at it. We continue to scratch our heads about it. We recognize that [Walmart] and some others are putting in a lot of financial commitment to doing this. I think what you're going to find is like everything else in life at Costco over time we figure out how to do it our way that makes sense for us that still works."