Customers Spend Double When Emotionally Connected
Get great content like this right in your inbox.
Subscribe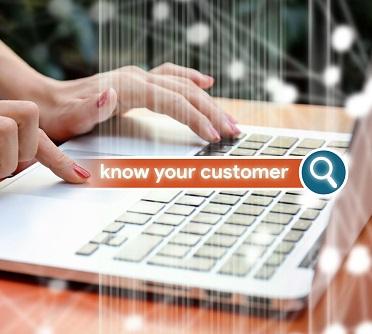 Retailers spend countless hours and untold fortunes on uncovering customer behavior and understating the factors that drive brand loyalty. A recent report from Capgemini, "Loyalty Deciphered - How Emotions Drive Genuine Engagement," examines how emotions play a deeper role in creating brand loyalty than many retailers realize. Consumers are looking beyond transactions and discounts, expecting two-way interaction, real-time interaction, and emotional, differentiated experiences.
The study surveyed more than 9,000 consumers, over 500 executives, and leading academics from around the globe to better understand the true drivers of loyalty beyond a rational approach. Most importantly, consumers' emotions play a crucial role in determining which brands they remain loyal.
Key findings include:
Consumers with high emotional engagement pay attention to rational factors as well as brand values.

The perception of how well brands make emotional connections is greatly skewed between executives and consumers.

90% of emotionally engaged customers want real-time response and timely resolution, compared to 65% of the less engaged.

80% of consumers with high emotional engagement expect the brand to know individual preferences on a personal level ― this drops to 20% for the less engaged.

70% of emotionally engaged consumers are willing to spend twice as much on brands to which they are loyal.

Each interaction with an emotionally engaged customer is an opportunity for the brand to deepen its relationship, providing value for both the brand and the consumer.
"Consumers are immune to transaction-based loyalty programs of the past, so a retailer's engagement with consumers needs to shift from being transactional to more emotional and meaningful," commented Kees Jacobs, consumer goods and retail lead, Insights & Data Global Practice, Capgemini. "Decoding human emotions will ensure that brands have a better understanding of their consumers leading to building deep-seeded engagement and long-term loyalty with them. With a potential revenue boost of 5% up for grabs, and weak emotional connections ready to be exploited by the competition, no retailer can afford to ignore this reality."
Discover how to establish meaningful relationships with customers and grow your brand at NRF 2018 on Sunday, January 14 at 10:45 am. Orangetheory Fitness chief brand officer, Kevin Keith and FabFitFun chief product officer and head of growth, David Oh will share insight during their "The Fanatical Customer and Building Brand Loyalty" session.