06/04/2019
CVS to Open 1,500 HealthHubs and Build a Robust Technology Infrastructure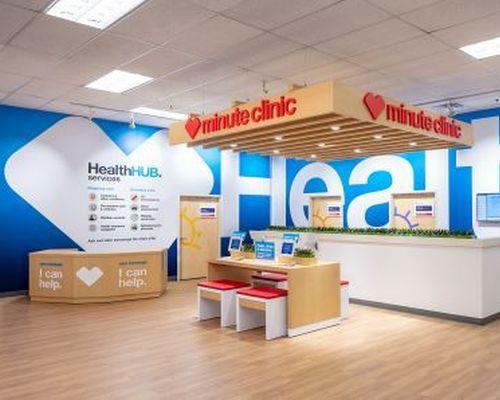 CVS Health is set to expand its new personalized health-focused store concept.
The drugstore retailer unveiled its new health-focused concept store in the Houston, TX, market in February. Now it said it will build on the success of its pilot program in Houston when it outlined a series of transformation initiatives at its 2019 Investor Day.
As it pushes into the new concept, CVS announced it will operate 1,500 HealthHUBs by the end of 2021 and open additional HealthHUBs in Houston, Atlanta, Philadelphia/Southern New Jersey and Tampa this year.
CVS described the HealthHUBs as "an example of how CVS Health can provide consumers with convenient, personalized and integrated access to local health care." The three pilot stores in Houston were redesigned with much more space devoted to services, for example. With the new format over 20% of the store is now dedicated to health services, including new durable medical equipment (DME) and supplies and new product and service combinations for sleep apnea and diabetes care. 
HealthHUB's also include community spaces and digitally enabled offerings. Wellness Rooms are available for CVS professionals and community partners to host group events, including health classes, nutritional seminars and benefits education. There are Learning Tables that include iPads for customers to explore health and wellness apps, as well as shop expanded product selection on cvs.com. And there are On-Demand Health Kiosks that help customers measure and track their blood pressure, weight and BMI.
The company also noted it will work to build a "robust technology infrastructure" designed to support transformational initiatives and protect CVS' breadth of data. CVS will deploy that data across the organization to create a holistic view of the patient, which will offer insights on how to communicate with the patient most effectively, including providing the next best action they can take to improve their health.
"Our goal is to fundamentally transform the consumer health experience for the millions of Americans we interact with every day, while creating value for our patients, members, partners, and shareholders," said Larry J. Merlo, president and CEO. "We have combined with Aetna to build a powerful and unique business model that will guide our journey to becoming the most consumer-centric health company."