02/12/2018
CVS Pumping Tax Benefit into Data Analytics and Wages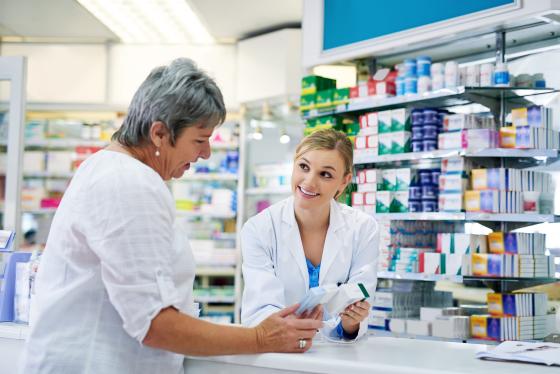 CVS Health Corp expects to invest at least $275 million in operating expenses in new initiatives in 2018, which includes a plan to expand its existing capabilities around data analytics and care management solutions. When annualized, the operating expenses investment has a run rate of at least $425 million.
"With $1.2 billion in cash benefits from the Tax Cuts and Jobs Act, we will be able to make strategic investments in our business in 2018 to stimulate greater growth over the longer term, and our updated guidance reflects this," said EVP and chief financial officer David Denton.
Along with a starting wage rate increase for hourly employees to $11 an hour and a new paid parental leave program, CVS said it will make an investment in its stores to pilot enhanced service offerings with the objective of lowering overall health care costs, in addition to the data analytics investment.
"These investments in data analytics will improve our predictive power and further transform our processes with the goal of accelerating our abilities to improve outcomes and lower cost for our patients and the payers that we serve," said Denton.
CVS Health president and CEO Larry Merlo noted these investments will allow CVS to "enhance the role that pharmacy technicians play, which, we believe is key to enhancing the role that pharmacy can play in overall patient care."
The retailer recently said its proposed $69 billion acquisition of health insurer Aetna is still expected to close in the second half of 2018, despite a request for more information from U.S. antitrust regulators, according to Reuters.
"I think one thing that we've done is we've created a platform that is really engages members around the pharmacy benefit," said Denton. With the Aetna combination looming, he noted CVS is "making investments to create that platform of engagement such that now, we can focus that member and other areas of health care. So think about our data and analytics investment and infrastructure to support that kind of engagement model."
The data analytics investments will be broad, said Merlo. "We've made many investments on the pharmacy component to date, which we believe has paid us dividends and really, served as a gateway in terms of how we're thinking about these broader capabilities as you think about the two companies coming together."
"As part of our ongoing commitment to the patients, customers and communities we serve, we said that we would invest our tax savings back into our business, and that's exactly what we're doing," commented  Merlo. "Today, we're building on the investments we've been making in our employees, in their wages, benefits and career development. It's our employees who drive our performance and we appreciate how hard they work every day to deliver on our purpose of helping people on their path to better health."
"We are also making additional, significant, infrastructure investments that will allow us to accelerate our long-term growth objectives," Merlo added.