This Denim Brand's New Program Targets Sustainable U.S. Cotton Farming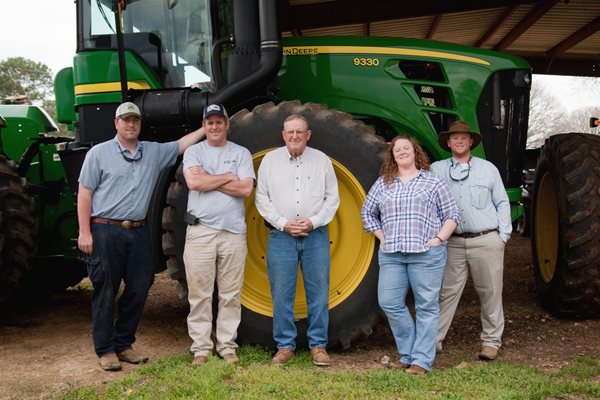 Iconic American denim brand
Wrangler
® launched a pilot program to help U.S. cotton farmers reach the next level in sustainable growing practices. The announcement took place at the
Sustainable Brands
conference in Detroit, where Wrangler co-hosted the Good Apparel pavilion.
Wrangler purchases roughly half of the cotton for its products from U.S. growers. The U.S. cotton industry outperforms most other cotton-growing regions of the world on environmental metrics. However, Wrangler wants to determine how even greater environmental and economic benefits can be achieved through a programmatic focus on soil health in the U.S.
"Scientific research shows greater attention to soil health can further reduce the water and energy inputs required to grow cotton and other crops," explained Wrangler sustainability director, Roian Atwood. "We're working with a cotton grower in Alabama to explore the best way to implement and measure the effects of robust soil practices like no-till, crop rotation and cover cropping. We hope to have dozens of growers in the program within a few years."
The Newby family — seventh-generation farmers from Athens, Ala. — will work with Wrangler and advisors from the Soil Health Institute (SHI) to unlock further improvements in cotton yield, irrigation water, energy inputs, greenhouse gas emissions and soil conservation. Forty-thousand pounds of the Newby's cotton will be used to make a special collection of Wrangler denim jeans that will be sold in 2018.
"Our family has always looked for new ways to make farming more economical, while taking better care of the land," said Jerry Allen Newby. "There's been a learning curve, but we're beginning to see good results with things like cover crops and soil grid mapping. We're happy to work with Wrangler, share what we've learned, and maybe make it easier for other growers to transition to these practices."
The pilot program builds on Wrangler's long-standing commitment to supporting U.S. farming communities. Wrangler has been a corporate sponsor of Future Farmers of America for more than 50 years, and recently hosted a conference at Wrangler headquarters in Greensboro, North Carolina, to educate FFA youth on the science of soil health. A short video overview of that event is available here.
Wrangler's sustainability work is focused on three areas: land, people and industry. In addition to the cotton pilot project and soil health education, other programs include a commitment to 100 percent renewable electricity by 2025, zero waste facilities and manufacturing and technology improvements that have saved 3 billion liters of water over the past decade.