09/17/2018
Despite 50% Digital Gains, Kroger's Stock Struggles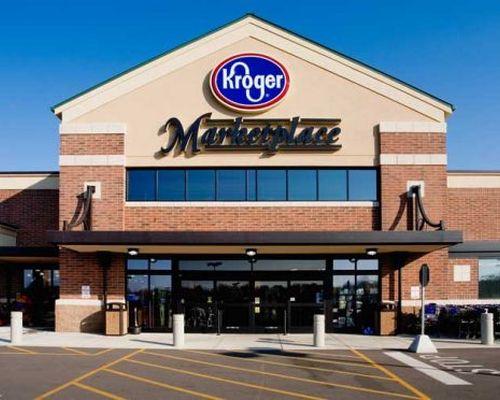 Kroger's stocks plummeted more than 9% following its second quarter 2018 earnings report, as the retailer reported quarterly sales that didn't hit Wall Street's expectations. Yet the grocer reported digital sales grew more than 50% in the quarter.
Kroger, which ranked No. 5 on RIS' "Top 100 Retailers" list, has been steadily growing its digital efforts, increasing the number of customers' able to interact with ClickList or one of its home delivery services by 5%.  
"We are executing our digital strategy in growing our seamless coverage area which now reaches more than 80% of our customers, up from 75% in the first quarter," noted Rodney McMullen, chairman & CEO.
Kroger's digital strategy includes a network of ClickList pickup locations, stores offering home delivery through Instacart and others, and Kroger Ship, Kroger's new direct-to-customer shipping platform which launched in five markets: Cincinnati, Houston, Louisville, Nashville, and Atlanta, with plans to roll out to additional markets over the next few months.
During the first phase of Ship, customers can shop more than 4,500 private label products, which are not available anywhere else online, and more than 50,000 grocery and household essentials. All available SKUs were informed by 84.51 data and insights.
Kroger also launched OptUP in July, a data-driven app that helps customers make more informed, healthier purchase decisions. The app has had 130,000 downloads in two months.
 "I think it's important to remind everybody that we aggressively continue to invest in our digital businesses, and that connecting with that customer will increasingly be important in the future obviously because what we find is when a customer engages with us and all channels, they spend more money with us," said McMullen.
"Growing 50% in the digital business doesn't happen without those investments and focus," followed Mike Schlotman, EVP & CFO.
Yet, sales at Kroger stores climbed just 1.6% during the quarter, coming up short of the 1.9% growth Wall Street had anticipated, based on a poll of analysts by Thomson Reuters, CNBC reported.
McMullen noted the grocer expects its investments in space optimization during the first half of 2018 to become a tailwind late in the company's third quarter. Kroger is about 55% of the way through its space optimization work.
Tech Talent
"Executing our strategy and innovating our core business requires tremendous digital and technology talent," noted McMullen.
To this end Kroger is establishing a new digital headquarters in downtown Cincinnati and expects to grow the digital team from about 600 today to over a 1,000 over the next three years.
The retailer also signed an agreement with the University of Cincinnati to operate an innovation lab within the school's 1819 Innovation Hub, creating another talent pipeline to support the company.
"All the changes we are making to build digital platforms will also create opportunities to grow our business, and improve margins in the future," said McMullen.