05/29/2019
Dick's Omnichannel Commitment Leads to Steady Sales Growth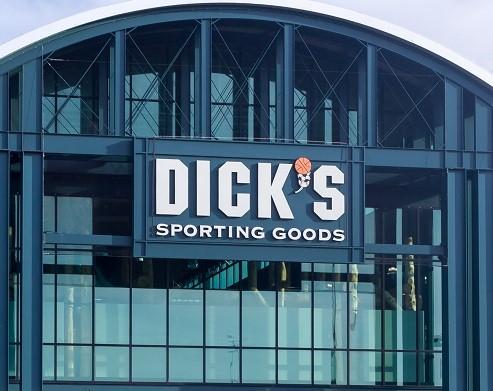 Dick's Sporting Goods has reported its sales and earnings results for the first quarter which ended on May 4.
The retailer reported consolidated net income of $57.5 million for the quarter, down from the $60.1 million the retailer earned in Q1 2018. Net sales for the first quarter of 2019 increased 0.6% to approximately $1.92 billion. Consolidated same store sales were flat. 
"We were pleased with our start to 2019, delivering higher merchandise margins and first quarter earnings per diluted share above last year," said Edward W. Stack, chairman and CEO, Dick's Sporting Goods. "Same store sales turned positive in March and remained positive in April, as we started to see the benefits of our key strategies and investments. We are very enthusiastic about our business and are pleased to increase our full year earnings outlook."
Dick's Q1 Highlights
Q1 earnings per diluted share of $0.61, above $0.59 per diluted share in the prior year

Same store sales for Q1 were flat

Earnings per share guidance is increased to $3.20 to $3.40, up from the previous range of $3.15 to $3.35

In 2019 will open 7 new Dick's Sporting Goods stores and relocate 3. Will open 2 new Golf Galaxy stores and relocate 1.
E-commerce sales for the first quarter increased 15%, and accounted for approximately 13% of total net sales, compared to approximately 11% during the first quarter of 2018.
"During the first quarter, we made great progress in executing against our strategic priorities and investments as we remain focused on improving the in-store and online experience for our athletes and driving productivity improvements across our business," said president Lauren Hobart. "As we continue to build the best omnichannel experience in sporting goods, we see significant opportunity to drive competitive advantage in the marketplace and strengthen our leadership position."
In the quarter, Dick's opened one new Golf Galaxy store, relocated one Dick's Sporting Goods store, and closed two Dick's Sporting Goods stores. The company currently operates 727 Dick's Sporting Goods stores in 47 states, 95 Golf Galaxy stores in 32 states, and 35 Field & Stream stores in 16 states.