Digital Commerce: Welcome to the Chat Bot Age
Get great content like this right in your inbox.
Subscribe
At the Retail Executive Summit (RES) 2017 Eugene Roman, Chief Technology Officer, Canadian Tire Corporation Ltd. will deliver the rapidfire session: "Digital Commerce: Welcome to the Chat Bot Age" on June 15th at 2:20 pm. This year's rapid-fire TED Talk-style sessions seek to spark new ideas for taking actions that deliver results.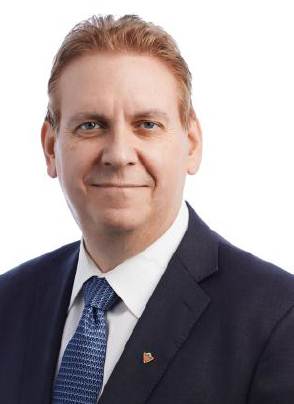 The session will explore how chat bots represent a unique opportunity to provide a seamless, feature-rich, scalable experience for consumers and enterprise operations alike. Roman will teach you how one major retailer uses chat bots for highly specific processes that maximize enterprise value.
Roman, CTO of the Canadian Tire group of companies since 2012, has prime responsibility for the evolution and operational support of all digital and interactive technologies of the corporation. His mission is to accelerate the deployment and use of next generation digital platforms to grow the revenue of the corporation and evolve key digital platforms to support the evolving needs of the corporation. He sees the future of retail as "etail" where smart technologies create new opportunities for innovation and excellence.
Roman started his career in telecommunications and has worked for Nortel Networks Corporation, Bell Canada Enterprises Inc., and Open Text Corporation. In progressively senior technology and business roles in Canada, the U.S. and the U.K, he was responsible for integrating critical technology and business processes to better deliver innovative programs. He has also led efforts to increase productivity and improve performance in order to deliver current and 'next generation' services more efficiently within a large organization. Eugene received RIS News' 2016 CIO of the Year Award in the Customer Experience category.
The 16th annual Retail Executive Summit will be held June 14-16, 2017 at the Four Season Resort (Scottsdale at Troon North) in Scottsdale, Arizona. The conference features keynotes from retail leaders, peer-to-peer exchanges, relationship building, golf outing and the 7th annual CIO of the Year Awards. For more information, to view the full agenda, or to register for the event click here.