Disney Bets Big on New Store Design and E-Commerce Site
Get great content like this right in your inbox.
Subscribe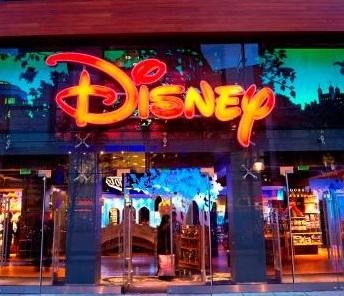 As foot traffic in malls continues to slow mall-based retailers are faced with a choice: Redefine the in-store experience or watch sales slip. In an attempt to make their stores and e-commerce offerings a destination rather that a commodity, Disney has launched a new store design and e-commerce site to greater connect with shoppers in search of an engaging path to purchase.
The iconic brand's new prototype store design is being tested in select locations throughout the chain, bringing the magic of Disney to retail through innovative technology, storytelling and cast member interaction.
"No one creates experiences like Disney and our pilot stores will be testing grounds for interactive features that will differentiate the Disney shopping experience in the changing retail landscape," said Jimmy Pitaro, chairman of Disney consumer products and interactive.
Disney Stores around the world will also be incorporating more product for guests of all ages, beyond their traditionally child-centric assortment. The new prototype stores were designed to allow flexibility as new content comes to market. The look and feel is light and contemporary, allowing product and content to shine. Digital elements such as giant LED screens were incorporated for custom-designed guest experiences that reflect Disney's storytelling tradition.
Cast members and characters engage with guests in a variety of interactive experiences such as opening the store each day with a special welcome celebration, learning and play activities in the stores' playroom, as well as personalized celebrations for any guest. The most spectacular experiences take place each afternoon when guests gather to watch the parade stream live from Disney Parks' and every evening before store closing when a specially created digital fireworks display is shown on the giant storefront screen.
"We are a storytelling company and our vision was to create a retail space that reflected our heritage," said Paul Gainer, EVP, Disney Retail. "Our stores are destinations and gathering places for fans of our iconic brands, and are often their closest physical Disney touch point so creating an authentic brand experience is key."
The new pilot stores are open in Century City, CA; Northridge, CA; Nagoya, Japan and Shanghai, China. Two more prototypes in Miami, FL and Munich, Germany will open later this year.
The reimagined brand experience continue online with the launch of a new e-commerce destination: shopDisney.com.
The new product assortment at shopDisney reflects the company's commitment to creating products tailored for different audience demographics, from kids and families to millennials, and to innovating beyond the traditional and expected. New categories have also been added to round out the assortment including: trend fashion and accessories, toys, home, collectibles and parks.
"Online, shopDisney is the ultimate destination for the most extensive collection of curated merchandise from our stores, parks, and licensed partners," said Pitaro. "This combination creates a powerful omnichannel experience that represents the next generation of Disney retail."