12/07/2018
Efficiency Meets Transparency: Ensuring Food Safety Across the Grocery Industry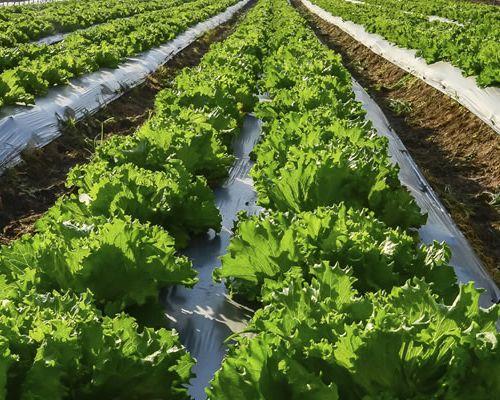 Food recalls have become seemingly unavoidable as we regularly see headlines about new items to avoid. Providing fresh goods for consumers is top of mind for grocers to ensure the foods families are bringing home from the supermarket are free of harmful bacteria. But how can grocers ensure food safety? The answer lies in technology. Integrating real-time tracking and IoT devices, backed by blockchain technology across the grocery landscape, is key to ensuring food is protected in the journey from raw material to consumer.
Grocery's Rise Across the Retail Landscape
With the rise in digital, alongside the growth of Gen Z's industry impact, the traditional grocery format is changing. According to Pew Research Center, the oldest members of Gen Z are turning 21 this year. These individuals are either currently in, or soon to be graduating from, college. Therefore, the likelihood of this generation doing their own grocery shopping is high.
As Gen Z consumers decide where to purchase their goods, retailers need to learn how to adapt to their interests. The rise in grocery delivery services is also having an impact on their preferences, especially as Uber plans to re-enter the space, Walmart expands its relationship with Instacart, and the expected growth for online grocery sales and options for grocery pickup.
Consumers not only want efficiency, but they also expect the foods they are buying, whether they are picking them out themselves or having them delivered, are of the highest-quality. As the way consumers grocery shop is changing, the way these products land in their refrigerators should evolve simultaneously. Implementing advanced technologies will ensure the foods in their shopping carts are fresh and contamination-free.
Track and Traceability along the Supply Chain
The CDC recently distributed a nation-wide advisory for consumers to not eat any romaine lettuce, per an outbreak currently under investigation. Additionally, earlier this year, the E. coli outbreak in the U.S. had consumers staying away from Romaine lettuce for months. Eventually, after various reports of illness, officials eventually traced the strain back to an irrigation canal in Yuma, Arizona. This outbreak, and the number of individuals infected, could have been prevented through transparent track and trace technology.
Officials could have taken note from outbreaks like the Avian flu, where organizations, like Chicken Farmers of Ontario (CFO), were able to identify chicken farms within a certain range to determine production stages and key profile factors. With this insight, they could enforce biosecurity measures, work with processors to control chicken production and keep farms updated. Through the implementation of SAP technology, CFO was able to gather data in real-time and eliminate legacy systems, which helped to expedite delivery, improve traceability, provide stronger food quality assurance and ultimately automate the entire supply chain process.
Companies like Naturipe Farms, who is working with SAP to ensure the food produced is tracked along the supply chain for both consumption safety and waste reduction, demonstrate the importance of transparent farm-to-consumer initiatives. Working with Swiss startup modum.io, SAP is bringing traceability to food safety – detecting potential spoilage, discovering bacteria traces and ensuring authenticity from source to plate. This is done by integrating IoT devices and sensors backed by blockchain technology to packaging, pallets, containers, and trucks. This technology provides distributors with access to valid data, including temperature control and shipment time. As a result, organizations can be sure the products passing through the supply chain remain uninfected throughout the journey to the grocery store.
Efficiency and collaboration is key. In fact, by recently launching a new industry consortia within its Blockchain Consortium program, SAP is helping to streamline and integrate processes. Through the consortia, customers, partners, and relevant players are brought together to identify industry blockchain use cases and areas for collaboration across blockchain networks. For companies in the agribusiness industry, this means increased ability to calculate potential recall risks and adapt accordingly.
When shopping for groceries, consumers want peace of mind that the options they are choosing, whether grabbing from an in-store shelf or adding to their virtual shopping cart, are not riddled with contamination. As grocers work to adapt to the changing retail environment with the rise in digital, and Gen Zer's having a significant consumer impact, making simultaneous adjustments to the transparency in their supply chain is key. In 2019, efficiency should meet transparency across the grocery landscape. Utilizing technologies as the backbone of this effort will help to ensure that food recalls are avoided.
-Lori Mitchell-Keller, Co-President Industries, SAP