11/26/2018
Execution: It All Happens in the Store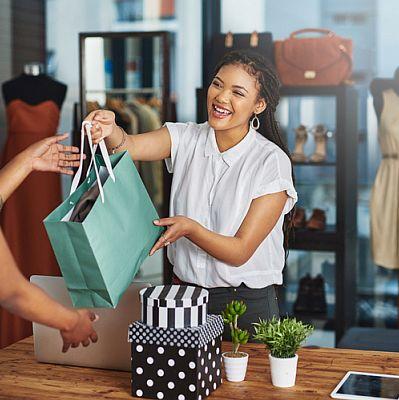 I was inspired by a quote I saw recently from Michael Dell: "Ideas are a commodity. Execution of them is not." Execution, the carrying out or putting into effect of a plan, makes ideas come to life. For a long time, the execution of directives in the store was a "fingers crossed" method, with no real understanding of whether directives were executed on time or correctly. Too many times, ideas stay ideas and are never executed due to several factors including lack of time, resources, accurate instructions and access to what was needed to complete execution.
It wasn't that long ago that most retailers were dependent on mailbags, paper-based documentation, fax, or email, and some still rely on these methods today. However, the need for streamlined communications is no longer a nice to have – it's a necessity to compete and survive in today's retail market. Retailers need better ways to nurture an environment that encourages positive employee engagement, corporate inclusion and higher consistent execution in the stores. A centralized communications plan does just that:
IMPROVE TIME MANAGEMENT
To plan, schedule or arrange when something should happen or be done is not always possible when there's a lack of insight or an incomplete view of what's happening in the store. Scheduled associates can become unexpectedly busy or find themselves with a lot of time on their hands, and managing this can be difficult especially if associates and management are going to multiple sources for information and instruction. Centralized access to a clear picture of what employees at any level need to be doing can confirm that their time is spent effectively and efficiently. Ensure associates in the store know what needs to be done, let them be productive and spend as little time as possible interfacing with systems and as much time as possible engaging with your customers.
ACCESS TO STORE RESOURCES
Store associates are the most valuable resources retailers have as they serve as the front line to customers and represent the brand. Creating a 360-degree view of the retail enterprise, along with a feedback loop, ensures associates will receive clear and accurate instructions to help them do their jobs better. Associates are responsible for every aspect of executing the store experience you want to give to your customers, so it's essential to provide them with a simple and centralized communication tool where they can receive all information relevant to them, depending on title, role and location. More engaged associates will outperform, and more informed associates will lead to decreased turnover, increased productivity, and a renewed focus on driving sales. 
ENHANCED EXECUTION ACCURACY
Retailers require a tool other than email as it's expensive, hard to manage with turnover and provides a far too big a chance for things to get missed, filed or deleted before the message can be read by it's intended audience.  To improve associate compliance and accuracy of executables, retailers should turn to a unified tool to host documents and product knowledge in the same place where associates get daily information and tasks. Providing a "one stop shop" allows retail operations to communicate the right information to the right people in an efficient and productive way. Reporting on the head office side offers a real-time, precise view of what is going on in stores, districts, regions or the entire enterprise. Centralized communication allows retailers to ensure important information has been read, executed and understood. 
Centralized communications can result in significant execution compliance improvements because of better traceability and accountability. As well, it can increase store revenues due to higher conversion for on-time markdown compliance, higher associate satisfaction and more efficiencies that allow them to be more productive and effective retailers. 
It's time to uncross your fingers and ensure your ideas are being properly executed by the right associates at the right time, to provide a consistent and elevated experience for your customers. Execution, after all, happens in the store.
-Janet Hawkins, founder and president of Opterus.