01/02/2018
Explore Decision Making Through Machine Learning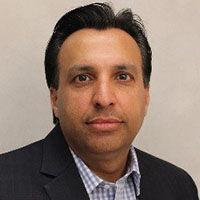 What impact can machine learning have on such critical areas of enterprise decision making as planning, forecasting, promotions, and the supply chain?
Join Rajeev Kapur, Chief Data Officer, Kimberly-Clark Corporation in Chicago at the 5th annual Retail and Consumer Goods Analytics Summit to find out. In his general session, "Fast, Accurate Decision Making Through Machine Learning," Kapur will examine the power of machine learning to transform your business.
Kapur joined Kimberly-Clark as their chief data officer in September 2016. His responsibilities include enterprise data management & analytics across all business functions and regions. He boasts 25 years of experience as a business-savvy information technology executive in consumer products and retail industries. His work experience includes global roles in Fortune 500 companies like Under Armour, Newell Rubbermaid, Nike, Lucent Technologies and Computer Associates.
Kapur has expertise in initiation, development and execution of IT strategic planning and corporate IT policies. In the late '90s he was one of the first to build data warehouses with unstructured data and terabytes of data. He is one of the industry thought leaders on EIM, data integration & stewardship and leading analytical technologies, including big data and trending of information.

The 2018 Retail and Consumer Goods Analytics Summit will be held April 25-27 at The Drake Hotel, Chicago, Illinois. The conference will feature keynotes from retail and consumer goods leaders, peer-to-peer exchanges, networking opportunities and relationship building. For more information, to view the full agenda, or to register for the event click here.