Fabletics Adds Plus Sizes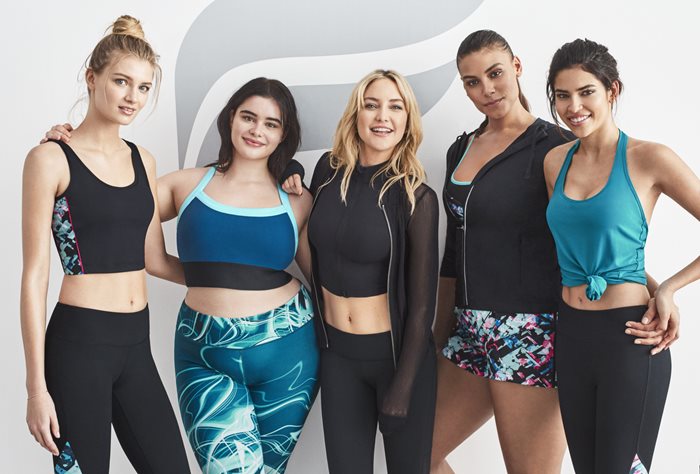 Reinforcing its commitment to create and foster an inclusive community of women who embrace body positivity,
Fabletics
is offering extended sizing including sizes XXS to 3X and is celebrating this milestone with a brand new campaign.
Reflecting on this milestone, Fabletics co-founder Kate Hudson said, "When I started Fabletics, my goal was (and still is) to empower women and design with every woman in mind, because everyone – regardless of size, shape, age or ability – deserves to look incredible, be inspired and feel their absolute best. We don't see this as the introduction of a separate line but an extension of our brand that now allows us to embrace all the amazing women who are, or want to become, part of our community. Our mission is to support all women on their journey to live a healthy, active lifestyle."
Fabletics monthly collections combine performance with fashion and are known for their unique prints and vibrant colors. The new plus-size range reflects the brand's signature aesthetic, while ensuring the ultimate in construction, including contrast-color side panels for a slimming effect, flattering seam curvature, precise fit and optimal fabrications that maintain soft yet supportive functionality. Product enhancements for peak performance and fit include wider bands with adjustable straps and closures on bra tops for added support and comfort, longer length options for coverage, power mesh fabrications for breathability and adjustable side shirring on key tops.
While customers can shop the traditional way, through its Flexible VIP Membership program, Fabletics' goal is to give back to its more than one million members by providing high-quality activewear at an unrivaled value. Some of the many membership benefits also include exclusive access to members-only collections, up to 50 percent off every purchase and exciting community perks, such as free workout videos with world-renowned trainers, exclusive content and offers from carefully curated health and wellness experts and much more.