Family Dollar to Shutter Up to 390 Stores; Embarking on Major Renovation
Get great content like this right in your inbox.
Subscribe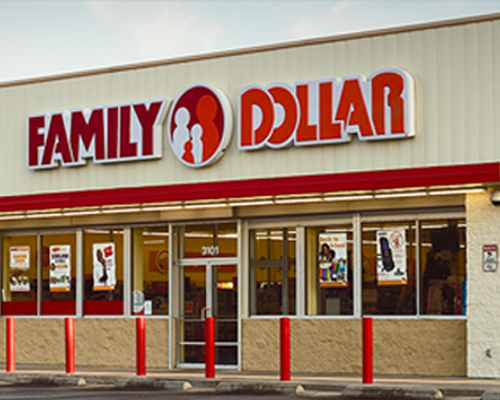 Dollar Tree, Inc. plans to close as many as 390 Family Dollar stores this year and approximately 200 Family Dollar stores will be re-bannered to Dollar Tree. It closed 84 Family Dollar stores in its fourth quarter of 2018, 37 more than originally planned for the year. 
The company also plans to renovate at least 1,000 stores in 2019. The renovated Family Dollar stores will include new $1 Dollar Tree merchandise sections and will sell alcohol. Around 400 stores will see expanded freezers and coolers.
The new model for both new and renovated Family Dollar stores, internally known as H2, offers improved merchandise offerings throughout the store. According to the company, H2 has produced increased traffic and provided an average comparable store sales lift in excess of 10% over control stores.
"Sales for the quarter were strong," stated Gary Philbin, president and CEO. "Our results demonstrate the increasing strength of the Dollar Tree brand, and accelerated progress on the Family Dollar turnaround, as Family Dollar delivered its strongest quarterly same-store sales growth of the year."
"We are confident in our progress and we have good momentum," he continued. "Our merchants at both banners have delivered a 2019 plan that we believe overcomes most of the effect of tariffs at the 25% level, and provides opportunity for margin improvements if tariffs are not increased."
Consolidated net sales for Q4 were $6.21 billion, compared to $6.36 billion in the prior year's fourth quarter, which included fourteen weeks. Excluding $406.6 million of sales from the extra week in the prior year's quarter, consolidated net sales increased 4.2%. Same-store sales for the Dollar Tree banner increased 3.2% and 1.4% for the Family Dollar banner.