Fashion Luminaries Turned Out for Epson Digital Couture Event
Get great content like this right in your inbox.
Subscribe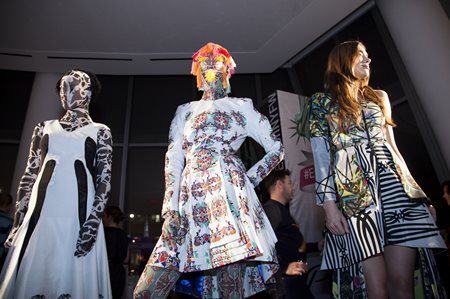 Epson's third annual Epson Digital Couture Project event was held on Tues., Feb. 7 in advance of Fashion Week in New York City, providing a visual representation of how Epson's digital printing technologies impact the fashion and textile industry. The fashion presentation, built around the theme "Textile Stories," showcased collections from 13 design teams from North and Latin America created using Epson's world-class textile printing solutions.

"Epson imaging technologies have empowered some of the world's greatest artists to create spectacular creations – from flawless photo prints to priceless pieces hanging in museums, to now driving a new era of digital printing in the textile industry," said Keith Kratzberg, Epson president and CEO. "This year's Digital Couture Project pushed the limits of design, featuring looks from North and Latin American designers that could not have been created with traditional methods."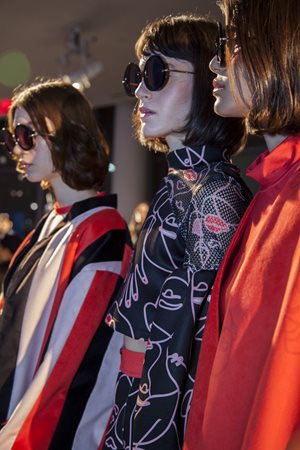 Held in New York's Chelsea neighborhood at the IAC Building, the event attracted elite artists from the fashion industry, celebrities, socialites, and leading members of the press. The Epson Digital Couture Project showcased the limitless designs made possible by Epson textile printing technology through the featured collections of the following designers:

Argentina – Vanesa Krongold
Brazil – Daniel Barreira
Canada – Sarah Stevenson
Chile – Daniela Hoehmann
Colombia – Ricardo Pava
Costa Rica – Daniel Del Barco and Sonia Chang
Dominican Republic – Carlos de Moya
Ecuador – Miguel Moyano, Alex Polo and Maria Susana Rivadeneira Simball
Mexico – Leonardo Mena
Peru – Susan Wagner
United States – Lindsay Degen
United States – Sarah Richards
United States – Kanbar College of Design Engineering and Commerce, Philadelphia University

Prior to the event, Epson hosted a Fashion and Technology Forum where Epson's global president, Minoru Usui, outlined Epson's continued vision for the role that digital technology will play in fashion. A panel of fashion and apparel industry experts discussed market trends and technology's role in fashion. Panel participants included: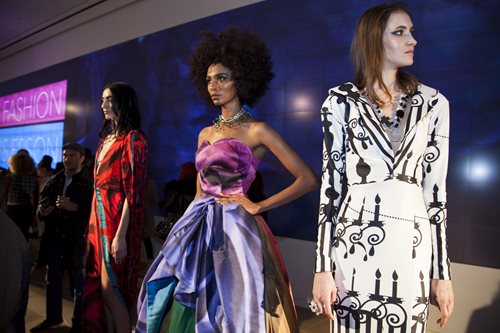 Paolo Crespi – Commercial Director at For.Tex
Erin Fetherston – Designer at Erin Fetherston
Barry McGeough – Group Vice President at PVH - Innovation Next
Sunao Murata – COO of Professional Printing Operations Divisions at Seiko Epson Corporation
Tom Nastos – President, Women's Fashion at UBM Americas
Mark Sunderland – Director Global Fashion Enterprise at Philadelphia University
Assaf Ziv – Creative Director at Elie Tahari

Fashion designers and professionals interested in learning more about Epson's digital printing technologies can visit www.proimaging.epson.com. For more information about Digital Couture, visit www.epson.com/nyfw.