Sponsored Content
The Fight Against Holiday Returns: How Apparel Retailers Prepare for the Peak Selling Season
Get great content like this right in your inbox.
Subscribe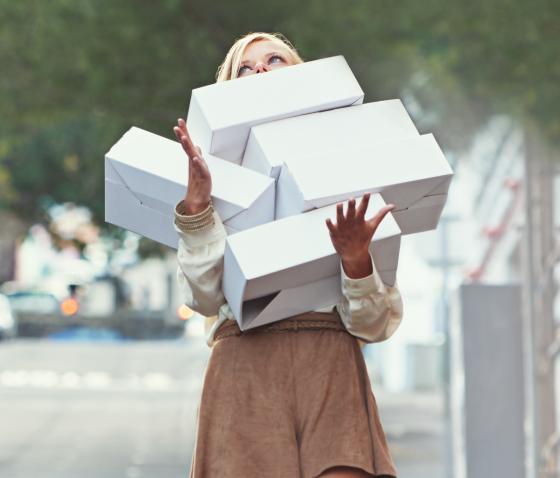 The retail holiday season is just around the corner and as merchants ramp-up for what is expected to be a growth year in e-commerce sales, considerations for combatting one of biggest bottom line hits for retailers ― online returns ― is a high priority. This holiday season, e-commerce sales are expected to grow 18-21 percent according to consulting firm Deloitte. Sparked by an increase in disposable income and increased consumer confidence and sentiment across the U.S., 2017 offers promise for a retail sector that has seen a barrage of market challenges. With increased sales however, comes the inevitable reality of increased online returns.
Nearly a quarter of all e-commerce returns occur over the holiday season and approximately 80% of consumers who return items, return clothing and accessories. According to the NRF, Americans returned over $260 billion of merchandise in 2016, equating to a staggering 8% of all items purchased. In clothing and apparel return rates escalate to 15% with some articles in this category seeing 30% to 50% in returns. This is a stinging figure for the e-commerce industry where merchants end up forfeiting 10% or more of their sales during retail's most lucrative sales period of the year.
With fit-related issues accounting for an estimated 17% of online returns, merchants are making returns a priority and combatting with innovation. U.S. specialty retailers Taylrd Clothing and Rhone are at the forefront and working to tackle high return rates with a specialized fit recommendation technology from CA-based Rakuten Fits Me that provides shoppers accurate fit and size recommendations along with style and preference recommendations.
For example, when a shopper visits the retailer's website, they are able to accurately visualize how desired items will fit based on data within the system that matches their personal body size and shape. Shoppers enter their age, height and weight through the merchant's website, which then calculates three bespoke body shapes from which they select a personalized match. Personalized size and fit advice is delivered to ensure highly accurate shopper sizing and fit recommendations.
"It is increasingly important for consumers to get as close to a custom fit experience as possible when they are shopping for clothing and apparel online," says Vicky Zadeh, CEO, Rakuten Fits Me. "Shoppers do not have the same sensory experience online as they would shopping in-store. Merchants with the ability to make accurate sizing and fit recommendations and deliver merchandise that meets the unique style and preference of each customer provides a leg-up on competing retailers."
Through fit recommendation technology, US specialty retailer Rhone has increased customer loyalty and sales by 20.4% since implementing its fit recommendation technology. "Our customer service team was overwhelmed with size and fit related queries, particularly through online chat," says Adam Bridegan, SVP of advertising, digital and e-commerce, Rhone. "It was clear that our customers needed more support than our size chart to find the right fit online."
When it comes to fashion items, offering clear sizing information is essential. Today, developments in technology mean that it's easier than ever for online fashion retailers to offer precise sizing and fit recommendations. Can you afford not to invest?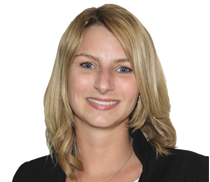 Kimberley Carr is chief product officer at Rakuten Fits Me. She oversees all strategic initiatives for the company including international growth, strategic partnerships and business improvements. Kimberley has worked with retail and technology businesses for over 10 years. Prior to Rakuten Fits Me, Kimberley worked in a major management consultancy supporting retailers across all elements of corporate strategy and delivery, focusing on customer experience and omnichannel and footprint optimization.