02/13/2019
First Look Inside CVS' HealthHUB Concept Stores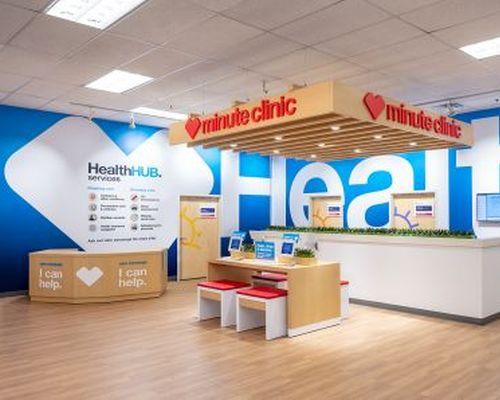 CVS Health has unveiled its new health-focused concept store in the Houston, TX, market, dubbed HealthHUBs. 
Merlo recently announced that CVS would open its first HealthHUB concept store in February.
"We're opening a series of healthcare concept stores which will be a testing ground for a new retail engagement model that brings healthcare services to consumers in a more convenient, more accessible, and more customer focused manner," Merlo said speaking at the JPMorgan Healthcare Conference. "As we pilot new programs and service offerings we will identify the solutions that are most effective and scalable and then roll them out more broadly across our footprint."
Three new pilot stores in Houston have been redesigned with much more space devoted to services, according to CNBC, which offers a first look inside the retail concept stores here. 
In addition to the pharmacy, each store has an expanded health clinic, with a lab for blood testing and health screenings. There are also wellness rooms for yoga and seminars, dietitians and respiratory specialists in the HealthHUBs, according to CNBC.
"We're pleased and surprised pleasantly with the ecosystem of health care that we've created here and how approachable it is, how much people are interested in it and there are certain things we can take to all stores," CVS Pharmacy President Kevin Hourican told CNBC.