04/01/2019
Five Below to Open 150 Stores in 2019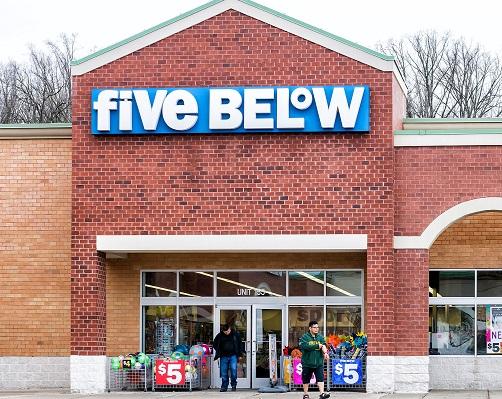 Teen and tween value retailer Five Below isn't backing down from its rapid store expansion anytime soon. The retailer plans to open 145 to 150 stores in fiscal 2019, up from 125 new locations last year.
Five Below, which currently has 750 stores in 33 states, sees the potential for 2,500-plus stores in the United States.
"Our 2018 store openings are on track to be another record class with first year average unit volumes expected to be over $2 million," said CEO and president Joel Anderson. "We are excited to continue our high growth with a record number of new store openings and remain confident in our 20/20 through 2020 goals and our ability to reach our 2,500+ U.S. store potential."
The retailer released its store opening plans when it went live with its fourth quarter results. Net income totaled $89.3 million for the quarter, up from $67.4 million last year. Sales surged 19.4% to $602.7 million, up from $504.8 million last year. For the full year, Five Below's net sales increased 22% to $1.5 billion, or 23.5% excluding the extra week last year. Same-store sales rose 3.9%.
"Our strong fourth quarter performance capped off a great year for Five Below," said CEO Joel Anderson. "For the year, we delivered comparable sales growth of 3.9% on top of last year's record results. We saw broad-based strength across our worlds as our incredible, trend-right value offering and fun in-store experience drove both new and existing customers to Five Below."