Five Reasons to Control Your Post-Click Customer Experience
Get great content like this right in your inbox.
Subscribe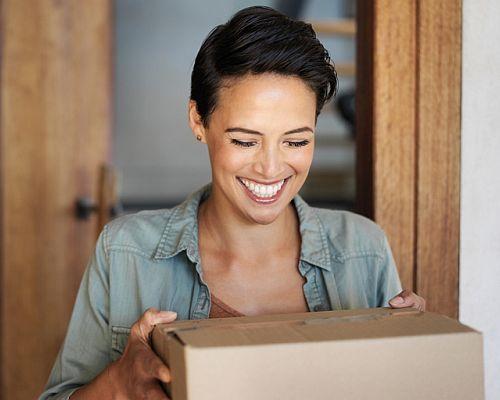 One of the biggest differences between the e-commerce customer experience and that of traditional, brick-and-mortar retail is that with e-commerce you don't just walk out of the store with your purchase, you must wait to have it delivered.
This lag between buying and owning can easily lead to customer dissatisfaction if not handled just right. In many cases, once a shipment leaves a company's loading dock, it "goes dark" and is only occasionally illuminated by sporadic carrier tracking reports. For companies that provide carrier tracking numbers to their customers, there may be no control over the information presented to those customers – its form, fashion, or frequency
This loss of visibility and control is particularly troublesome when you consider that research has shown that the post-click customer experience is a critical piece of the overall customer experience for good or bad: 87% of consumers are more likely to keep doing business with a company that provides a good shipping and delivery experience, while 37% of consumers who have a bad delivery experience blame the eTailer and will never shop with them again.
The major national carriers, along with a handful of other third parties, provide tracking and alerting services intended to bridge this gap. This is an important service: a study conducted by DHL discovered that 70% of shoppers want to be informed about the status of their shipments.
However, there are five important reasons why retailers should strive to control the post-click experience themselves, rather than handing it off to a third party:
You know your customer better than anyone else. You will know, better than anyone else, which customers require particular attention and just how to communicate with them to make them happy. "Don't tell me what to say to my customer" is a sentiment that has been expressed in our hearing by more than one senior supply chain executive.
Handing off your customers can actually scare them. In a time of heightened awareness among consumers of identity theft, phishing attacks and other exploits aimed at taking their information or their money, the sight of another company's name in a URL or "From" field can be confusing at best and frightening and damaging to your brand at worst.
You want to have control over the user experience, not be dependent upon another organization's professional services group or limited range of web, email, or SMS templates. You also want to control the timing of any changes and be able to carry them out as urgently as you need to and not have that timing dependent on someone else's resource availability.
To provide the best possible customer experience, you need to be able to store the past to predict the future. Advances in big data, machine learning, and other artificial intelligence (AI) technologies are increasingly giving us the ability to make accurate predictions of the future based on past history, if you are storing carrier data in a logistics data warehouse. With the right data and algorithms, it is possible with a high degree of certainty to predict when a shipment is at risk of missing a delivery target and either working to address the issues causing the risk or at the very least to proactively reach out to affected customers. You don't get to leverage the data this way if you are dependent on a 3rd party.
You need to know what is being shown to your customers, something you don't always get from third parties. Ideally, you should be the first to know so you can take steps to correct problems as soon as they arise – even before the third parties do. Shouldn't your customer service people know about issues first and have access to the same information that is being presented to your customers? This way, they can respond from a position of knowledge when they are contacted by a customer who has just learned an eagerly-awaited order has been delayed, for example.
Now more than ever, the post-click shipping and delivery experience are a critical determinant of e-commerce customer satisfaction. For the reasons listed above, it is better to control that experience yourself, rather than hand it off to your carriers or other third parties because you will maintain post-shipping contact with your customers in precisely the ways you want to do it. You will also have all of the information you need to keep abreast of the status of customer orders (and to share that information with them in the form and frequency you choose) and even to proactively head off some problems before the customer is even aware of them – all of which will increase customer satisfaction and the depth of your relationship with your customers.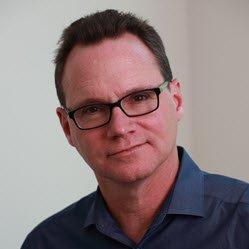 Andrew Atkinson is the Director of Product Marketing at GrandCanals. Previously, he was the Director of Product Marketing at Cloud Cruiser. Andrew has proven ability to achieve and act upon a deep understanding of customers, markets and competitors. Formerly at E2open, Andrew has more than two decades of startup, international and IPO experience with various high technology companies.  Andrew started his career in Boston, MA after he completed his bachelor's degree at Harvard University and then went on to complete his Masters in Applied Economics and Finance at the University of California, Santa Cruz.