Foot Locker Sets a Course for Digital Investments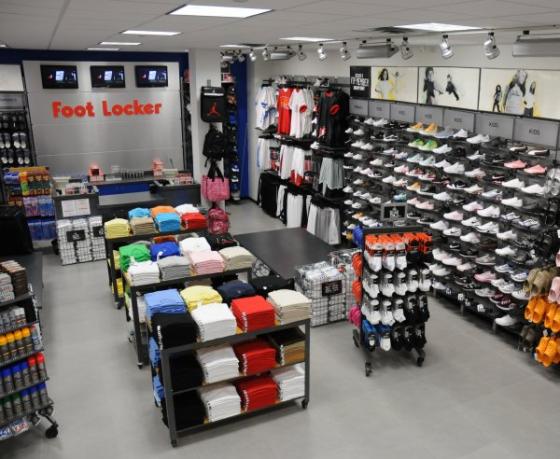 Can Foot Locker adjust its course and thrive at the center of youth culture?
Maybe. The footwear retailer said it's now concentrating a "significantly greater" portion of capital and operating spending on enhancing its digital capabilities.
Foot Locker's net income for its third quarter of 2017 was $102 million, down from $157 million in the same period of 2016. Third quarter comparable-store sales decreased 3.7%, while total sales decreased 0.8%. However, shares of Foot Locker still spiked 28% after the retailer posted these earnings, which were stronger-than-expected, according to CNBC. 
"With the disruption we are witnessing in retail in general and the athletic industry more specifically, we will have to make many critical decisions as we shape our future," Chairman and CEO Richard Johnson said.
Johnson claimed the retailer is making "solid progress" on its digital initiatives, which include a new digital e-commerce platform, its mobile app platform development, and new POS technology.
"Each of these multi-year projects will play a key role in enhancing how our customers experience and engage with our banners," he said.
Foot Locker is hoping to spin greater visibility of the shopping and buying patterns of individual customers and households into more effective loyalty and marketing program initiatives.
The retail has many ongoing projects to unify operations and gain advanced data analytics. It's planning to have quicker visibility and access to inventory across its entire retail enterprise and is seeking to create storytelling and alignment between stores, digital sites and mobile apps.
Foot Locker also said it will have all of its e-commerce sites globally on the same platform, as well its mobile apps on a common global platform. Johnson noted, for the first time ever, all of its stores will be operating the same POS software.
"Once fully rolled out, the common platforms and software will greatly enhance the efficiency and speed at which we can make ongoing upgrades and improvements across all of our banners, in turn enabling us to stay at the forefront of technology, which we know is extremely important for our always on, always connected consumers."
The simplified architecture will facilitate enhanced data analytics, he said, "a key component of connecting ever more personally with our existing customers, as well as those potential consumers who share key characteristics with our top customers."
Foot Locker is also making significant investments in its supply chain capabilities, in regards to digital functionality. It is in the process of reconfiguring its primary warehouse in Kansas to be able to fulfill direct to consumer shipments, which should be complete by mid-2018.
The retailer will test a mini hub concept in certain major metropolitan areas to try to find a way to facilitate faster delivery of products bought online. The mini distribution hubs will hold inventory to replenish stores more quickly, with the goal of reducing the need for expensive backroom retail space. Johnson said Foot Locker expects the mini hubs to facilitate next day or same day delivery for DTC orders.
The retailer is also upgrading a facility in New Jersey as well as an existing logistics facility in central Pennsylvania to handle large sections of the East Coast, and will test other locations in 2018.
"Our customers value a compelling store experience and the integration of the digital in-store experience remains a critical element of fulfilling the customer's desire for an emotional connection with the premium sneakers and apparel that we sell," explained Johnson. "Kids today, our core customers, aren't just sitting at home buying shoes on a screen or device. They want to be part of something, engaged with the things that are important to them."