Forman Mills Revamps Its Technology Systems
Get great content like this right in your inbox.
Subscribe
Offering footwear, apparel and home fashions from top brands in nine states, Forman Mills was founded in 1985 and is based in Pennsauken, New Jersey. The retailer has grown from a single store to a chain of "big box" warehouse-style stores and is now poised to enter its next stage of growth and expansion in connection with a recent investment from New York-based Goode Partners LLC. To support this vision, Forman Mills is investing in Aptos, Inc.'s  Aptos Singular Commerce suite of retail technology solutions in the cloud.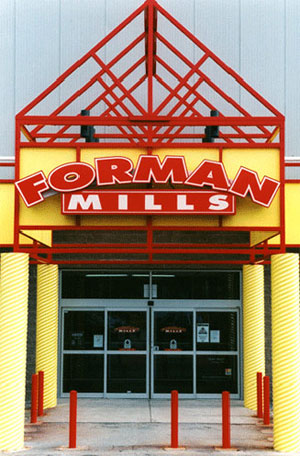 These solutions include Aptos Store for point of sale, Aptos CRM, Aptos Merchandising, Aptos Warehouse Management, Aptos Audit and Operations Management and Aptos Analytics.
"The Aptos Singular Commerce platform will enable us to better serve our customers through a faster and more efficient checkout process and provide us tools to match assortment and store inventory allocations to customer needs," said Allen Weinstein, executive chairman and interim CEO of Forman Mills. "The Aptos cloud delivery model also eliminates the need for significant infrastructure and hosting investment," he said.
With over 125,000 stores live on its Singular Commerce platform available in the cloud, more than 500 retail brands across the globe rely on cloud-ready Aptos solutions.