Four Things You Need to Know About Post-Holiday Returns
Get great content like this right in your inbox.
Subscribe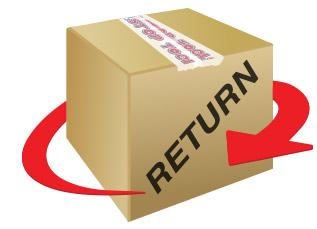 Appriss Retail, a division of Appriss, Inc., a leader in retail performance improvement solutions, has released its 2018 holiday returns statistics. With return authorization solutions deployed in more than 34,000 stores across the country, Appriss Retail annually reports on the state of post-holiday returns in the United States.
"These statistics provide a snapshot of the state of post-holiday returns and are intended to offer retailers insights on return behaviors and the opportunities they provide for re-capturing return dollars," said David Speights, chief data scientist at Appriss Retail. "Foot traffic in stores is very high on the days before and after Christmas. Our goal is to help retailers optimize their return processes and offer a positive shopping experience for their consumers."
 

FOUR KEY FACTS ABOUT 2018 HOLIDAY RETURNs
The day after Christmas holds its position as the peak return day of the year. Returns peaked on Dec. 26 at 2:27 p.m. PST/5:27 p.m. EST, about four hours later than last year's apex.

The highest rate of returns nationwide occurred on Wednesday, Dec. 26, where returns were about twice the normal rate seen during the holiday season. Thursday, Friday, and Saturday of that same week were also big return days compared to the rest of the holiday season.

The average return rate in this study was 12.9%. The states with the highest rate of returns, when comparing total dollars purchased to total dollars returned and exchanged, appeared in two distinct clusters.
In the Midwest, Missouri had the highest rate of returns with 18.7 percent. Illinois and Iowa tied for the second highest at 17.6 percent.

Idaho, Utah, and Colorado also experienced high return rates compared to surrounding states, with return rates above 15.1 percent.

The state with the lowest rate of returns was Minnesota with 4.8 percent.
The peak day for all retail transactions — returns and sales combined — was Saturday, Dec. 22.