06/04/2019
Sponsored Content
The Future of Omnichannel Grocery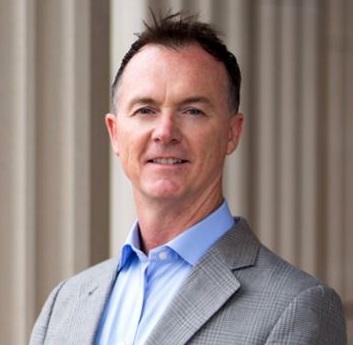 Grocers have embraced an accelerated transformative pace that is powered by innovative technologies and an urgency to satisfy the needs of demanding customers. In today fast-moving retail environment, change is the only constant, and leading grocers are taking proactive moves to leap ahead of competitors and meet rising shopper expectations. This shift in the pace of change has triggered an urgent embrace of technology and innovation.
 RIS' recently published "4th Annual Grocery Tech Trends Study" explores this technological explosion and grocers' tectonic shifts in digital strategy by analyzing 66 individual technologies that retailers can benchmark their efforts against.
To uncover how grocers can best leverage the host of new available technology to build shopper engagement and ultimately bolster the bottom line, enVista CEO Jim Barnes sat down with RIS for an exclusive Q&A on the topic.
RIS: Where are grocers spending their tech investment dollars, and where do you see that investment headed over the next few years?
Barnes: Grocers are currently spending their tech dollars in several, interdependent areas, but they all center around improving service to the customer and managing expectations. Order management systems (OMS) are a key tech investment right now, helping grocers orchestrate complex omnichannel orders, including e-commerce order routing between stores, micro-fulfilment centers, and vendors.
Grocery retailers are also investing in automation within micro-fulfillment centers and dark stores in order to pick e-commerce orders in 15 minutes or less in order to support the goal of one-hour delivery to the customer. While we believe one-hour delivery is not yet a must-have for grocers, it will become inevitable as customer expectations evolve, and as grocers look for ways to differentiate themselves.
Last-mile delivery capabilities for both attended delivery (where the customer is present to receive the order) and unattended delivery (where the customer does not have to be home) is another area of tech spend. This includes last-mile route optimization software that nudges the customer to pick delivery time slots with under-utilized delivery routes, multi-temp storage lockers and keyless entry to cars, garages and homes.
RIS: As shoppers continue to embrace fresh where must grocers improve their operational efficiency to meet demand?
Barnes: To embrace fresh, there are a few key operational functions that a grocer must or should have. They require a commercial kitchen to prepare fresh ready-to-eat, ready-to-make or ready-to-heat meals. When added to an e-commerce grocery order, the gross margin on these freshly prepared foods offsets the high cost of picking the order, and last mile delivery. For example, four freshly prepared, ready-to-heat meals have a gross margin of 40 percent. Therefore, four meals each priced at $9.99, the gross margin is approximately $16.00, effectively paying for the last-mile delivery. The key is attaching higher value, higher service items to the cart to offset last-mile delivery costs.
Self-checkout is a must. However, the challenge with self-checkout is lost prevention as a result of missed checkout, theft, lack of scanning, etc.
RIS: What new POS enhancements and features must grocers consider as they look to streamline the checkout experience for time-strapped shoppers?
Barnes: Self-checkout is a must. However, the challenge with self-checkout is lost prevention as a result of missed checkout, theft, lack of scanning, etc. ranging between 1% and 4% of basket size. Grocery retailers should arm customers with smart shopping carts or shelf scanners. For example, the carts contain several temperature-controlled bags that not only scans as the customer places the item in the reusable bags, but also significantly improves efficiencies and convenience to the customer and by eliminating the need to remove and re-bag items at checkout. This creates ease of at-home put-away, significantly decreases the number of times an item is touched, and reduces unscanned items/lost sales.
RIS: What are the biggest hurdles grocers face optimizing their supply chains for the omnichannel age?
Barnes: Shoppers want convenience in terms of time savings. Hence, grocers must focus their omnichannel efforts on time compression: faster and more user-friendly deliveries and pick-up experiences. The challenge with an e-commerce grocery order is the number of items (30-35 unique items) across multiple temperatures (ambient, chilled and frozen). This is unlike any other e-commerce order profile. Today's grocers are competing against one another when it comes to time and conveniences, as well as fresh and relevant product at a valued price.
Picking groceries for e-commerce orders from the store is not effective, nor efficient in the long-term. This is why many grocery chains are creating dark stores or micro-fulfillment centers and leveraging Goods-to-Person material handling equipment. The strategic future for omnichannel grocery fulfillment is leveraging independent micro-fulfillment center sites that can deliver orders to the customer within one hour. The working capital to start a micro-fulfillment center is 10 times less expensive than building a full-service grocery store. Plus, it allows grocers to create brand awareness and loyalty within new markets.
The biggest challenge is inventory positioning within the supply chain. Grocers will leverage artificial intelligence and machine learning to predict omnichannel customer order patterns that help the grocer proactively plan for and fulfill demand, allowing for more precise and demand-driven inventory placement.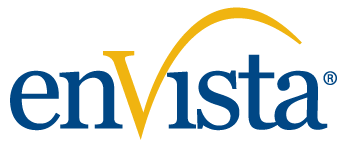 enVista is a leading global software solutions and consulting services firm enabling enterprise commerce for hundreds of leading brands. We power omnichannel transformation through unparalleled retail domain expertise, profitable growth strategies, and comprehensive physical and digital commerce solutions.