01/24/2018
GameStop's Large-Scale Tech Deployment Streamlines Operations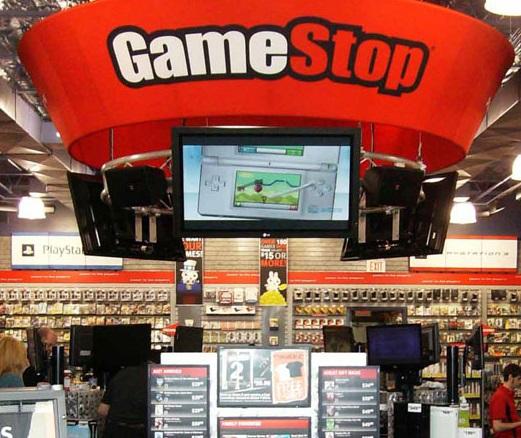 GameStop has gone live across the chain with a new communication and task management solution designed to streamline operations and increase store-to-store communication.
The video game and collectables retailer deployed Opterus' Store Ops-Center solution to its more than 4000 U.S. store locations in Fall 2017 and saw an immediate improvement in store-to-store and headquarter-to-store communication. In addition, to the operational improvements, the retailer has also enjoyed some financial benefits over its legacy communication solution.
Previously using a simple, plain text POS e-mail solution in combination with a Microsoft SharePoint site, GameStop needed a nimbler solution that could provide more enhanced store communications, task management, and content including visual UI, reporting and metrics.
"Two years ago when we bought Think Geek it became increasingly important to visually see how the new products were displayed in stores," Ayotunde Gibbs, director, IT, global store systems, GameStop told RIS. "We realized it was time for a change and decided on Opterus because of its robust capabilities and ability to provide impactful communication between management and store staff."
Since the initial implementation of Store Ops-Center, GameStop recognized an immediate ROI by offsetting the Microsoft licensing cost. In addition, the communication lines between headquarters and its stores have become extremely targeted to ensure messages reach each impacted individual on the front line.
Additional benefits include:
Reduced time of task management

. Sending tasks to all of its stores has been reduced from an effort that previously took hours, down to mere minutes. In addition, the solution is able to scan incoming e-mails and assign tasks to the appropriate individual.
Enhanced reporting. The solution gives GameStop the ability to easily and quickly report on nationwide progress to system and content administrators, without the need to involve the business intelligence team. The solution measures and increases operational compliance, communicates corporate policy, manages day-to-day objectives and tasks and handles issues between the corporate office and store locations

Improved task execution oversight.

GameStop's field managers can quickly attend to store tasks, removing

the previously used "post-it" approach for reminders with the Opterus option for traceable, actionable items. In addition, store managers can upload images of their in-store merchandising efforts and share with both management and fellow store managers. "

Now that we have task management we can take images and attach to the task," said  

Gibbs

"We are seeing more compliance with tasks and managers don't need to go to every store to see the displays, they can see it in e-mail."
GameStop is currently investigating expanding the use of Store Ops-Center to its stores in Canada, Australia and Europe