06/03/2019
Gap Continues to Struggle, Announces Aggressive Store Closures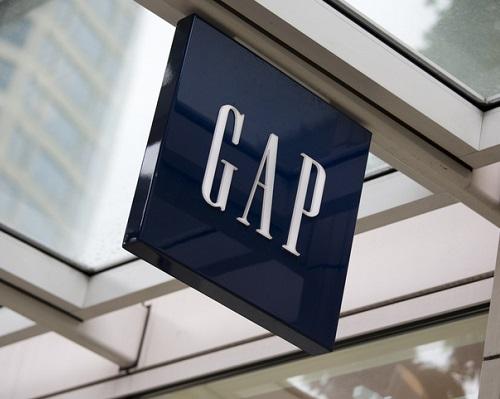 Gap continues to see sales plummet at its namesake stores and plans increased closings to trim under-performing locations from its roster.
Gap reported net sales of $3.71 billion in Q1, down 2% year-over-year. Adjusted earnings per share came in at $0.24 and same-store sales were down 4%, compared to a 1% increase in the prior year period.
Comparable sales by brand for the first quarter were: Old Navy Global: negative 1% versus positive 3% last year; Gap Global: negative 10% versus negative 4% last year; and Banana Republic Global: negative 3% versus positive 3% last year.
"This quarter was extremely challenging, and we are not at all satisfied with our results," said Art Peck, president and chief executive officer, Gap Inc. "We are committed to improving our execution and performance this year. We remain confident in our plan to separate into two independently traded public companies in 2020, and we are focused on setting up both companies for long-term value creation and profitable growth."
As part of the planned spin-off of Old Navy, Gap Inc. is examining its current brick-and-mortar portfolio and plans to significantly decrease its namesake Gap stores throughout the year.
In Q1 on a net basis, the retailer added nine Old Navy, Athleta and Banana Republic stores and acquired 140 Janie and Jack locations. At Gap brand, the retailer closed eight stores, ending the quarter with 3,335 company-operated stores. Gap Inc. added about 10 new store openings for the year at Old Navy and Athleta and now expects 30 net store closures for the year.
"Our aggressive store closure plan to rationalize the specialty fleet is on track, and we remain committed to quickly, thoughtfully and decisively eliminating stores that are underperforming," said Peck. "It's through these tough actions that we set the stage for additional progress and for the rejuvenation of this brand."
Rejuvenation means more than just trimming the fat, it means investing in the technology and infrastructure to meet ever-changing customer demand. Gap is committed to increasing it supply chain capabilities to ensure that product is where it needs to be, when it needs to be there.
"We remain focused on two key priorities, continuing to tap the profitable growth opportunities for Old Navy and Athleta retail footprint. And investing prudently in technology and supply chain initiatives that position all of our brands well for competitive differentiation," said Gap Inc. EVP and CFO Teri List-Stoll.