02/20/2018
Grocer Albertsons to Buy Drugstore Retailer Rite Aid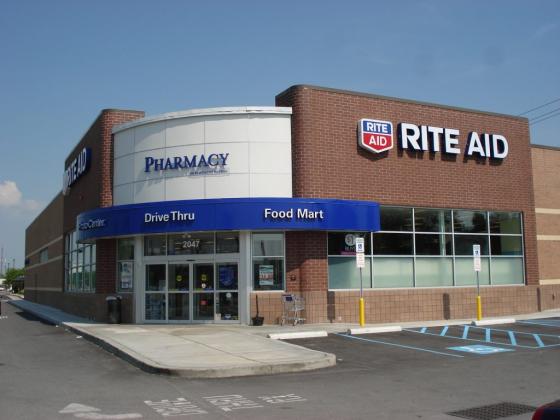 Grocery retailer Albertsons Companies and drugstore retailer Rite Aid Corporation have announced an agreement under which the privately held supermarket operator will merge with publicly traded Rite Aid. The transaction is anticipated to close early in the second half of 2018 and the name of the combined company will be determined by transaction close.
The integrated company will operate approximately 4,900 locations, 4,350 pharmacy counters, and 320 clinics across 38 states and Washington, D.C., serving 40-plus million customers per week. Most Albertsons Companies pharmacies will be rebranded as Rite Aid, and the company will continue to operate Rite Aid stand-alone pharmacies.
"This powerful combination enables us to become a truly differentiated leader in delivering value, choice, and flexibility to meet customers' evolving food, health, and wellness needs," said Rite Aid chairman and CEO John Standley. "The combined platform positions Rite Aid to capitalize on our pharmacy expertise and expand and enhance our pharmacy footprint. We are confident that delivering improved customer experiences and value will drive growth and profitability while creating compelling long-term value for shareholders."
Standley will become CEO of the combined company, with current Albertsons Companies chairman and CEO Bob Miller serving as chairman. The combined company is expected to be comprised of leadership from both companies and will be dual headquartered in Boise, Idaho, and Camp Hill, Pennsylvania.
"The hallmark of Albertsons Companies' business has been to become the favorite local supermarket of our customers," said Miller. "We have always put our customers first, and our combination with Rite Aid will enable us to even better serve the valuable pharmacy customer by providing a fully integrated one-stop-shop for our customers' food, health, and wellness needs. I have long known the excellent management team at Rite Aid, and we share a singular focus on superior customer service and a clear vision and strategy to become the favorite local supermarket and pharmacy to shoppers in every neighborhood we serve."
Expected Benefits of the Merge
The combination is expected to provide customers with flexible and convenient access to a full range of food, health, and wellness offerings and deliver significant value to customers, employees, and shareholders by:
Utilizing Data Analytics and Integrated Loyalty Programs to Drive Growth and Target New Customers.

 The new company will capitalize on enhanced data and analytics to unlock profitable growth through new customer acquisition, new merchandising programs, and demand forecasting. It will also create cross-branded opportunities for its loyalty programs, improving connections across a combined current base of 25 million active loyalty program participants.

Serving Customers When, Where, and How They Want to Shop:

 The combined company's expanding omnichannel platform will provide customers with convenience, choice, and flexibility through multiple in-store formats, digital channels, and same-day food and prescription delivery options from stores and via Drive Up & Go.

Enhancing Geographic Footprint and Creating Local Networks in Attractive Geographies:

 

The new company will have an expanded footprint and be ranked first or second in 66% of the top metropolitan areas in the United States, and first or second in 70% of pharmacy locations.

Leveraging Strong Pharmacy Network and Rite Aid's Pharmacy Benefit Management Company, EnvisionRxOptions, to Drive Customer Growth:

 The combined company will be positioned to drive incremental growth by deepening existing relationships and expanding reach across higher-value pharmacy customers. This will be achieved through a full suite of health and wellness capabilities, including specialty pharmacy offerings and in-store RediClinics in larger Albertsons Companies stores and stand-alone Rite Aid In addition, investing in preferred relationships with EnvisionRxOptions, other PBMs, and regional payors is expected to drive prescription growth.

Combining Strong Own Brand Portfolios with Extensive Manufacturing and Distribution Network to Drive Revenue Growth and Operating Efficiencies:

 The combination of Albertsons Companies' billion dollar own brands, including O Organics and Lucerneâ, and its manufacturing and operating capabilities, with Rite Aid's own brands in health and wellness, including B4Yä and Daylogicä, and its pharmacy expertise will allow the combined company to drive growth opportunities and efficiencies across its purchasing, marketing, manufacturing, and merchandising functions.
Details of Transaction
Under the terms of the agreement, in exchange for every 10 shares of Rite Aid common stock, Rite Aid shareholders will have the right to elect to receive either one share of Albertsons Companies common stock plus approximately $1.83 in cash or 1.079 shares of Albertsons Companies stock.
Depending upon the results of cash elections, upon closing of the merger, shareholders of Rite Aid will own a 28% to 29.6% stake in the combined company, and current Albertsons Companies shareholders will own a 70.4$ to 72% stake in the combined company on a fully diluted basis.
Immediately following completion of the merger and assuming that all Rite Aid shareholders elect to receive shares plus cash, Albertsons Companies will have approximately 392.9 million shares outstanding on a pro forma and fully diluted basis. Following the close of the transaction and the share exchange, Albertsons Companies' shares are expected to trade on the New York Stock Exchange.
Albertsons Companies is backed by an investment consortium led by Cerberus Capital Management, L.P. which also includes Kimco Realty Corporation, Klaff Realty LP, Lubert-Adler Partners LP, and Schottenstein Stores Corporation.
The combined business will benefit from an enhanced financial profile and solid capital structure, which will support growth and expansion. On a pro forma basis, the combined company is expected to generate year one revenues of approximately $83 billion (excluding potential revenue opportunities) and year one Adjusted Pro Forma EBITDA of approximately $3.7 billion (including run rate cost synergies). The combined company's pro forma net leverage ratio is expected to be 3.8x at transaction close (including run rate cost synergies).
Credit Suisse and Goldman Sachs & Co. LLC served as lead financial advisors to Albertsons Companies and Schulte Roth & Zabel LLP acted as legal advisor. Bank of America Merrill Lynch also served as financial advisor to Albertsons Companies and is providing committed financing for the proposed transaction together with Credit Suisse and Goldman Sachs.
Citi served as exclusive financial advisor to Rite Aid, and Skadden, Arps, Slate, Meagher and Flom LLP acted as legal advisor.