Guitar Center's New In-Store Tech Bolsters Omnichannel Experience
Get great content like this right in your inbox.
Subscribe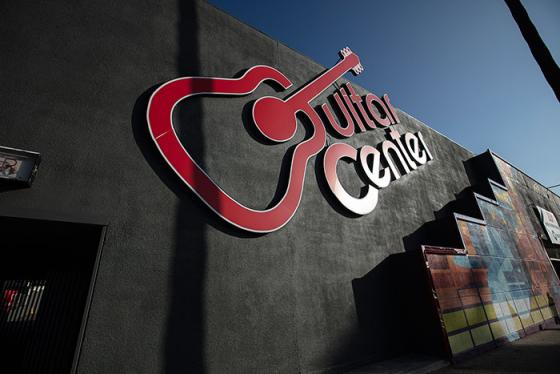 As part of their omnichannel retail strategy, Guitar Center wanted to provide real-time product information to customers through a mobile app inside its stores.
The music retailer already had a content-rich website and wanted to make it possible for customers inside its 285 stores across the U.S. to easily leverage the features of its digital presence. So the retailer set out to add a self-scanning app to help customers learn more about products.
"We wanted to make it easy for customers to make the most informed decision possible in the store and at the same time set up a longer-term sales cycle when an in-store purchase is not made," says Josh Feldman, Guitar Center's senior product manager for Mobile.
Not finding an existing solution that met its needs, Guitar Center decided to custom build its own app.
At first, Guitar Center attempted to use open source code to address the barcode reading part of the application. During development, it became clear that the open source software could not read barcodes well enough to meet the demands of the application. Guitar Center then selected Scandit Barcode Scanner SDK as the app's barcode scanning engine.
"Many of our products have very long barcodes," explains Feldman, "and the open source options couldn't frame entire barcodes. The Scandit solution easily scans every code and supports lots of code variations."
The app was tested rigorously with dozens of different devices to scan hundreds of different barcodes in actual store scenarios.
After Guitar Center introduced the application to their customers and the response was extremely positive. Customers now use the mobile app to view videos, reviews and customer ratings, plus recommendations for related products. They can also look for similar products, alternative colors and check availability at other Guitar Center stores – and then order through the app.  There's a wish list feature and a product alert option to be notified when an item comes in stock or reduces in price.
After this success, Guitar Center continues to develop the app by adding new features, such as integrating in GC Pro, a provider of professional audio, video, lighting and sound installation services.