01/25/2018
Hannaford Supermarkets New Loyalty Program Has a Spin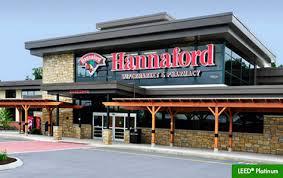 Hannaford Supermarkets has launched new loyalty program, My Hannaford Rewards. The program gives members a 2% reward on every store-brand item purchased. About 5,200 fresh and center-store items qualify for rewards in an averaged-sized Hannaford store. Shoppers also will receive personalized coupon offers for the national- and regional-brand products they buy. The program is available as an app as well, from iTunes or the Android App Store.

"My Hannaford Rewards is a new way to thank customers, with a 2% reward on private-brand items and coupon offers that are meaningful to them as individuals," said Hannaford President Michael Vail. "The things that people love about Hannaford – including great fresh food, low everyday prices and excellent service – are our foundation.  My Hannaford Rewards builds on that to provide customers with additional benefits for the shopping they do each week."

The program is different from traditional supermarket loyalty programs because in-store prices remain the same for all customers whether they enroll in My Hannaford Rewards or not. By contrast, club models or two-tiered loyalty programs require customers to subscribe to access a better level of store pricing.

My Hannaford Rewards has been launched in all 181 Hannaford stores across the Northeast.  As an additional "thank you" for participating in My Hannaford Rewards, the first 400,000 customers who sign up will receive free-grocery offers.
Hannaford launched the program among associates and as a pilot in 11 stores around Burlington, Vt. earlier this year.