Hear the Latest from Retail's Analytic Superstars
Get great content like this right in your inbox.
Subscribe
The who's who of retail and consumer goods is set to headline the annual Retail and Consumer Goods Analytics Summit (RCAS).
For the fifth year in a row, the cross-industry analytics events will take place in Chicago, featuring keynotes from retail and consumer goods leaders, peer-to-peer exchanges, networking opportunities and relationship building.
The theme of this year's event is "Unleash the Power of Data to Drive Competitive Advantage," and will be infused throughout the conference from the networking opportunities to the educational content.
The 2018 Retail and Consumer Goods Analytics Summit will be held April 25-27 at The Drake Hotel, Chicago, Illinois. For more information, to view the full agenda, or to register for the event click here.
Below is a quick look at the cutting-edge industry speakers that will highlight the event. Be sure to check the speaker list periodically as new executives are constantly being added.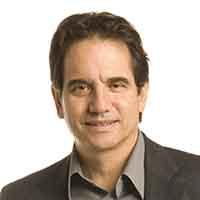 Carlos Amésquita




CIO, The Hershey Company
Carlos Amésquita joined Hershey in August 2014 after a distinguished 28-year career with Procter & Gamble, where he held several IT and shared services leadership positions. Amésquita has extensive international experience, and his work experience spans a variety of technologies and processes across finance, marketing, sales, supply chain and HR. He has led major ERP initiatives and go-to-market IT programs, as well as big data and analytics programs with retailers. He will be a panelist in the Data-Driven Disruption: C-Suite Panel Discussion that will explore disruption across four key topic areas: marketplace, consumer, growth and corporate DNA.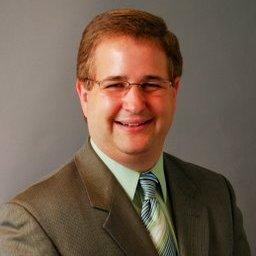 David Dittman




Director, Business Intelligence & Analytics Services

, Procter & Gamble
The event co-chair is responsible for business intelligence and the analytics organization spanning across P&G's global business units. With more than 19 years of experience at P&G, Dittman's career has focused on leveraging analytics into P&G's marketing, product supply and customer business development organizations. In addition to his co-chairman responsibilities at RCAS 2018, Dittman will also host a fireside chat between a CG and retail executive on how they collectively used data and analytics to address and solve a shared problem.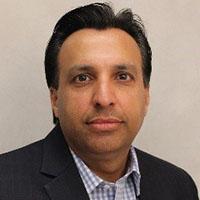 Rajeev Kapur




Chief Data Officer

, Kimberly-Clark Corporation
Rajeev Kapur joined Kimberly-Clark as their chief data officer in September 2016. His responsibilities include enterprise data management and analytics across all business functions and regions. Rajeev has 25 years of experience as a business-savvy information technology executive in consumer products and retail industries. His work experience includes global roles in Fortune 500 companies like Under Armour, Newell Rubbermaid, Nike, Lucent Technologies and Computer Associates. At the event Kapur will explore the impact of machine learning on such critical areas of enterprise decision making as planning, forecasting, promotions, and the supply chain. The "Accurate Decision Making Through Machine Learning" session will examine the power of machine learning to transform your business.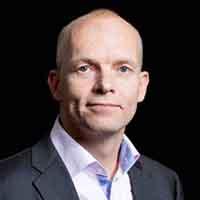 Erwin Logt




FrieslandCampina

, CIO
Erwin Logt is a business leader in IT, digital, and business services. After 18 years with Procter & Gamble, he now works for FrieslandCampina (FMCG), the world's third largest dairy multinational with a revenue of $15Bn, active in 40+ countries with 22,000 employees. Logt will be on the main stage discussing "How to Stop Worrying and Trust Your Data." The session will explain how his organization created a framework that helped "old school" marketers understand the power of "new age" analytics.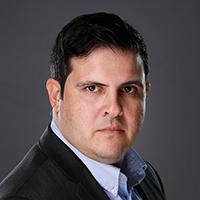 Eduardo Siman




Director of IT

, Intradeco Inc.
Eduardo Siman is a technology- and future-obsessed IT leader with a passion for VR/AR, data visualization, blockchain, machine learning, big data and going to Mars. Eduardo is the director of information technology at Intradeco Apparel, a leading apparel manufacturer. In this role, Eduardo is in charge of all strategic IT initiatives across the enterprise, including: data visualization, business intelligence, software development, cybersecurity, and cloud migration. He is a tech blogger and VR evangelist, who has been recognized as a top 100 influencer in the areas of augmented reality and big data. He serves as co-president of the Miami Chapter of the Virtual Reality Augmented Reality Association.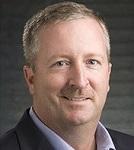 Andy Walter




VP, IT & Shared Services (Retired)

, Fmr. Procter & Gamble
Andy Walter is a business results-driven professional with extensive experience in strategy, development, execution, and operations across shared services and IT. He led the commercial services and delivery organization (over 1,500 IT and multifunctional professionals) for P&G's Global Business Services (GBS). His team was accountable for developing cutting-edge capabilities for P&G to win "where it matters most," with consumers, shoppers and retailers. At RCAS 2018 the former CPG executive will explore "Why the Smart Money Bets on Analytics." He will host a panel session that examines today's retail and CPG landscape from the perspective of the venture capitalist and private equity investor, with an emphasis on the key technologies that are changing the game.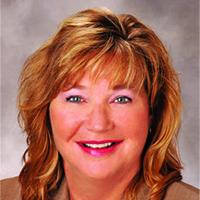 Cheryl Williams




CIO, Wakefern Food Corp.
Since joining Wakefern Food Corp. in 1996 as manager of retail systems, Williams has been a constant in the company's climb to technology excellence. The RCAS co-chair has held various titles including director of applications development; VP, marketing; VP, digital commerce and innovation; and now CIO. She has overseen a host of advances including the ShopRite from Home e-commerce platform, mobile apps, digital couponing and the Price Plus Insights data sharing program, among many others. Cheryl also serves on Wakefern's executive staff and is active with the Network of Executive Women and is a past co-chair of the New York Metro Steering Committee.