Helping Retailers Replicate the Digital Experience, In-Store
Get great content like this right in your inbox.
Subscribe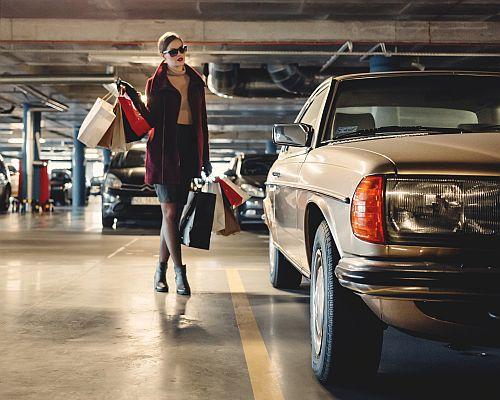 Traditional brick-and-mortar retailers are continuing to struggle to compete with the efficiencies and conveniences offered to consumers by e-commerce shopping.  Growing competition from online retailers, who offer effortless shopping and fast delivery, in addition to shifting shopper behaviors, are creating challenges for traditional stores.  According to new research from Credit Suisse, 20-25% of all U.S. malls will be closed by 2022. While physical retailers have felt the pressure, and in some cases succumbed to increased competition, there is an opportunity for brick-and-mortar retailers to fight back. 
With changing shopper habits, there is a demand for more high-tech shopping experiences such as instant checkout or iBeacon technology for directing a shopper to the item they're looking for in a store. These kinds of experiences can be provided in-store through the implementation of mobile technologies that enable shoppers to maintain a digital experience while in the physical store. From price checking against competitors, to reading product reviews and making payments, customers are increasingly taking it as a given that they will be able to rely on their smartphones in-store.  As a result, it is now becoming imperative for retailers to have a well thought out in-store mobility strategy in place.
Offering a Digital Overlay in Physical Spaces
To better accommodate consumers who are accustomed to digital shopping experiences, high-tech mobile solutions are available that, when supported by a strong and agile network, enable physical retailers to offer a digital overlay to the physical shopping experience. Some of these retail solutions, which help brick-and-mortar stores keep up with online competition, improve operational efficiency, and better manage inventory and control costs, include:
Ship-from-store:

   Retailers can compete with pure e-commerce players by winning the last mile race to deliver merchandise to customers quickly and efficiently.  Brick-and-mortar retailers have a real estate footprint advantage, given their physical locations, which pure play e-commerce retailers typically do not have.  Adding fulfillment capabilities to physical locations can help traditional retailers better compete for online wallet share.
Buy Online, Pickup In-Store (BOPIS):

Customers who want the digital shopping experience, but need their purchases faster than delivery may entail, can turn to BOPIS. This purchasing method ensures shoppers can pick up their items in-store and drive foot traffic to the stores, which helps ease the inventory funnel and increase the chances for additional in-store purchases.  BOPIS also allows retailers to offer the high-touch experience of interacting with a retail associate - an experience that is not available in the virtual world.
Real-time Inventory Information:

This mobile solution enables instant ordering of products that may not be immediately available and is effective when supported by a fast, reliable network that puts real-time inventory information in the hands of sales associates. Coupled with beacon-enabled pop-up alerts to help managers deploy staff to the areas of the store where they are needed the most, retailers are better able to support customers and provide a satisfying in-store retail experience.  In addition, an associate should be able to quickly find inventory if not available in store and ship directly to the customer's home from the nearest fulfillment location.
Smart Lighting:

This smart technology enables store lighting devices to adjust to customer foot traffic, creating a richer in-store experience for shoppers and allowing companies to track the impact of lighting on sales and its influence on buying decisions directly. The LED electronics-driven lighting monitors foot traffic and collects data, allowing businesses to analyze and map areas of the store that drive the most interest, plan better redesigns, and make more informed decisions on closures and new store openings.
Supporting Mobile Strategies with a High-Powered Network
One of the most crucial elements for driving a successful in-store mobility strategy with the deployment of these technology solutions is the strength of the network that supports it, particularly as shoppers are accustomed to quick, personalized services at their fingertips.
Having the network infrastructure and capacity in place to support fast and secure in-store operations helps protect shoppers through a secure mobile connection, reduces delays in the sales process, and enables a seamless customer experience. When retailers undertake a digital transformation initiative, with a software-defined network infrastructure at the core for supporting high-tech solutions, they're working to ensure that their stores are equipped to challenge the declining brick-and-mortar landscape. Software-defined networks enable businesses to connect to data, apps and cloud services simply, securely and reliably. The networks are cost-effective, help boost performance through the cloud, and reduce the need for on-site maintenance as a result of software updates.
Ultimately, these network-enabled, mobile solutions offer brick-and-mortar stores the tools they need to combat the growing threat of e-commerce behemoths as the retail industry ventures into the transformative space created by rapidly emerging technology.
By Michele Dupré, Group Vice President of Retail, Hospitality & Distribution for Verizon Enterprise Solutions