How Ask Peapod Allows for Hands-Free Grocery Shopping
Get great content like this right in your inbox.
Subscribe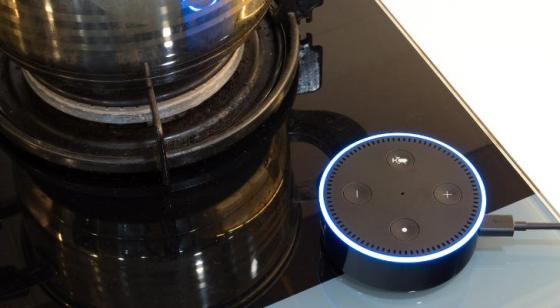 Last month, Chicago-based grocery delivery service Peapod launched Ask Peapod, a skill for hands-free voice ordering to enable immediate, in-the-moment additions to shoppers' weekly grocery carts. The service uses Alexa, an intelligent personal assistant developed by Amazon.com, which is capable of voice interaction and ordering products or takeout through a number of chains and services.
Alexa debuted in 2015 with Amazon's first Echo device, succeeded by the more affordable Echo Dot and other devices running the assistant. As of January, more than 8 million people own an Alexa-enabled device, up 60%  from two months prior, and likely fewer than the number of owners today. This suggests that consumers have embraced and continue to welcome hands-free virtual assistants – and the stress relief they provide – into their lives.
The Ahold USA division's integration of the technology into the ordering process is a first in grocery, and one that comes from a grocer already known for its excellent work in creating convenient meal solutions, says Steve Frenda, managing director, community development at the Path to Purchase Institute, a sister brand of RIS News.
Ask Peapod is simple and kitchen-friendly, and drives shopper loyalty. It also alleviates one of shoppers' biggest frustrations.  Click here to find out the "4 Reasons Alexa is a Win for Peapod" in the full article from our sister publication Progressive Grocer.