03/27/2019
How Data Creates Vibrant Brick-and-Mortar Experiences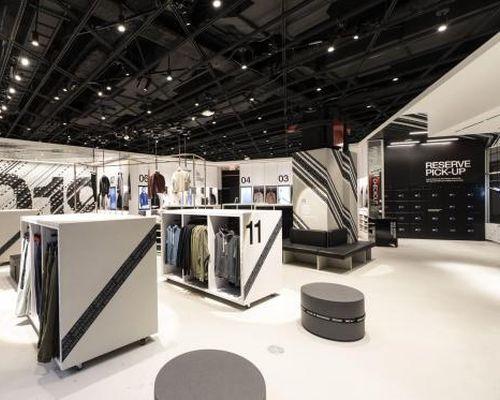 E-commerce has permanently altered the world of retail, creating new challenges for omnichannel merchants. The rise of e-commerce has only intensified the need for brick-and-mortar stores to showcase the best their brands can offer, with a level of service, convenience, and personalization that exceeds the perks of online shopping. Forward-thinking merchants that use data analytics coupled with the power of AI can gain insight into how best to manage and staff their retail operations.
The Human Element
Today's customers want their needs catered to -- especially if they go through the effort of visiting a store in person. A single small misstep, like a clerk who can't answer questions about a product's features or failing to stock the right sizes or colors, can tarnish a customer's view of the brand. It's critical to have employees who are well informed and enthusiastic about a store's product line and who can offer the right amount of assistance and guidance during the in-store experience.
When it comes to staffing, managers need to consider quantity as well as quality, making sure there are enough employees on hand to handle spikes in foot traffic. Advances in the capabilities of point-of-sale systems and forecasting software can help retailers predict upticks in sales and avoid getting caught off guard by unexpected influxes of customers.
In today's economy, many retail workers demand flexibility, but often have no way of ensuring their preferences are taken into account. Advanced systems can bring all of these data sets together, replacing a manager's "gut instinct" with a data-driven decision-making tool that can help stores balance staffing needs and budgets with employee availability.  
Convenience and Personalization Across Channels
Merchants have traditionally aimed to keep customers in the store as long as possible in the hope of driving additional purchases. Some stores are now turning this idea on its head, introducing new ways to help customers get what they need as quickly as possible. Retailers like Target, Home Depot and Lowes have introduced separate queues where customers can pick up online orders. Retailers are also giving their brands a boost by tailoring shopping experiences to individuals.
Coffee retailer Nespresso excels at giving customers consistently personalized experiences both in stores and online. According to KPMG, people typically discover the brand through Nespresso boutiques and subsequently become online customers, but they are also regularly invited back to the boutiques to try new products. Many customers join the Nespresso Club, which allows the company to learn about their behaviors and preferences, tailor its marketing campaigns and offer personalized recommendations online and in the boutiques.
Immersive Brand Experiences
Some brands are going above and beyond to create unique experiences for in-store shoppers. Nike's New York City flagship location, for example, has created innovative ways for customers to interact with products. The six-story, 68,000-square-foot retail space features a basketball court with digital screens, an enclosed soccer area, and a sneaker customization bar, among other attractions. Shoppers who download the Nike app can enjoy additional perks. By scanning a code on an in-store mannequin, customers can shop the entire look and have items brought directly to a fitting room. They can also use the app to check out instead of waiting in line to pay.
Retailers are also experimenting with augmented reality. Though the technology is still relatively new, 61% of consumers say they prefer stores that offer AR experiences — and 40% of them would pay more for products if given the chance to experience them through AR. American Apparel launched an app that lets shoppers take pictures of items in the store and instantly view product details, including customer reviews, color variants, and pricing.
For many brands, brick-and-mortar locations represent a visual manifestation of everything the companies have worked for across all customer touch points. Merchants can have witty social media campaigns or unbeatable Cyber Monday deals, but an in-store experience that's anything less than remarkable can seriously damage a customer's opinion of that brand. Platforms that harness the capabilities of AI to analyze and forecast key data streams, such as customers' purchasing habits or a location's transaction history, can help retailers adequately staff their locations and make shopping seamless and memorable, giving brands a necessary edge in today's competitive experience economy.
-Sanish Mondkar, CEO of Legion Technologies, is an accomplished Silicon Valley technology executive. Before founding Legion, he was the chief product officer and EVP at SAP, and prior to that, at Ariba, Inc. (acquired by SAP for $4.3 billion in 2012).