How Digital Touchscreens Will Improve the In-Store Customer Experience
Get great content like this right in your inbox.
Subscribe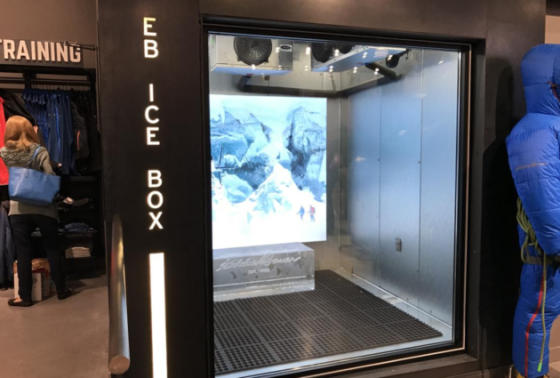 To remain competitive with online retailers in 2018, brick-and-mortar stores must continue to innovate and enhance the in-store customer experience. Many retailers are aiming to drive more profits by better blending online and in-store options to create a better, more convenient shopping experience. We can also expect retailers to make heftier investments into interactive touchscreen technology to cater to changing shopper preferences and needs.
Buy-online/pick-up-in-store options take center stage
One way retailers are making shopping more convenient is by offering buy-online/pick-up-in-store (BOPIS) options to their customers. In fact, half of consumers reported using BOPIS in the past year, according to a JDA survey. This will change the way sales associates interact with shoppers, allowing them to be more informed about customer preferences to make better recommendations and suggestions. Additionally, enabling customers to purchase items ahead of time can help reduce time spent waiting in line, which should in turn improve the customer journey and, ultimately, their loyalty to the brand or store. Happy customers are often returning customers.
Starting a digital pick-up program also presents upsell opportunities in-store by using intelligent recommendation engines/software. These "engines" can pair items together. For example, if a customer is coming in to pick up shoes, the engine could also recommend the shopper purchase a matching belt or accessories. The customer is impressed by the thoughtful recommendation while the retailer can increase the average revenue per purchase.
Ease of purchase through self-service
With the growing adoption of BOPIS, we should also expect to see more installations of completely self-service kiosks. Many think self-service kiosks only offer convenience to shoppers, but they can also help employees be better at their jobs and to operate more efficiently. For customers, orders can be recorded accurately, which decreases errors in order completion. They can also gain access to their purchasing history, order preferences, and a plethora of other data that has been captured and logged from previous exchanges. At the same time, employees can use this information to their benefit. When interacting with customers, they can be well-informed to make more strategic suggestions for upselling or cross-selling, garnering bigger profits and more satisfied customers for store owners.
Experiential is the name of the game
In addition to offering more efficiency and convenience for shoppers, stores are turning to more experiential components to keep foot traffic up. This year, Eddie Bauer created an "ice box" chilled to 16 degrees so customers can could test cold-weather gear in-store, while Saks Fifth Avenue had a Wellery pop up, which was a combined fitness and shopping experience. While these examples are a little more out of the ordinary, it points to a clear shift in the industry and changing shopper preferences.
Not every retailer can set up an ice box in their store, so some have turned to digital solutions to create a one-of-a-kind experience. Intelligent fitting rooms, for example, are becoming much more popular and we should expect to see more widespread adoption in 2018. These rooms combine interactive screens with changing areas, and allow shoppers to gain direct access to store inventory information while they try on their selections. Customers can check for different sizes and colors, or even request a salesperson to come to their room for additional assistance.
Needless to say, retailers are going out of their way to make shopping more convenient, easy, and fun, and integrating digital touch solutions is one way to achieve the ideal experience for shoppers. Stores that invest in the right solutions today to increase operational efficiency and foster loyalty will continue to remain a competitive force in the industry tomorrow.
-Luke Wilwerding, director of retail solutions at Elo