How Does Your Category Management Process Compare?
Get great content like this right in your inbox.
Subscribe
Symphony GOLD recently announced the results of its third annual Category Management Survey, which seeks to benchmark approaches to category management. This year we surveyed more than 250 leading CPG manufacturers from across the United States and Europe.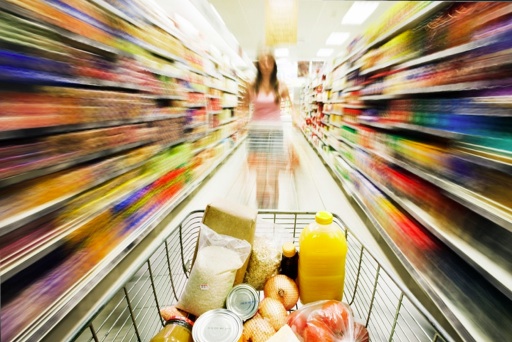 The survey identifies key forces challenging both retailers and manufacturers, such as the focus on relevant store formats is decreasing the relevancy of big box outlets and more granular assortments, and an onslaught of data that is difficult to consolidate and analyze with existing legacy systems.
We found that retailers and CPG manufacturers are divided on assortment priorities. Under increased competitive pressure, retailers are demanding SKU rationalization and expensive new product development (NPD), while manufacturers, who favor more relevant assortments, are bearing the costs. While retailers are focused on NPD, rationalization and planogram design in their assortment reviews, manufacturers would prefer to focus on opportunity gaps assessment, advanced trending analysis, on-shelf availability and the broadening of existing product distribution levels.
The survey also concludes that Assortment Recommendations Are Becoming More Granular. Worldwide, 31% of manufacturers report that assortment and space recommendations are made at total retailer level. While this indicates the depth at which manufacturers are required to provide assortment and space recommendations to retailers, it also reflects the different retailing landscapes. As format expansion increases, manufacturers in all markets will be asked for recommendations at store and fixture level in addition to banner level to meet the challenges of localizing assortments for each format.
Collaboration is key. US and UK respondents were more likely to describe the retailer-manufacturer relationship as mostly collaborative (46% and 40% respectively), while in mainland Europe this number drops to around 25%. However, as shoppers come to expect greater product availability and more relevant assortments, closer collaboration represents an opportunity. By embracing a more collaborative approach internally and externally, retailers and manufacturers can improve the connection with their customers by breaking down traditional silos and drive a more cost efficient category management process.
Time-Consuming Data Consolidation -- The majority of manufacturers, 27%, report spending three to five days consolidating data to support category insight each month, with a further 26% spending five days on the task. This means identifying insights and rapidly transforming them into action is critical and organizations have found it significantly challenging to respond quickly to market and consumer needs. With that in mind we have seen a palpable appetite in retailers and manufacturers to look to cloud-based category management solutions, to enable them to consolidate data from multiple sources and create a single access to the truth for their employees and partners to speed time to decision and ultimately successful execution.  
The future for Category Management
While we have long understood that retailers and manufacturers have different priorities when evaluating assortments, recent shopper change and its requisite speed of response has divided the retail community into those who are continuing with their current category management approach, and those who now view true collaboration as the path to growth. This presents an opportunity to review category strategy but within a collaborative platform environment. By doing so, collective experience and insight can be transformed into timely and actionable planning, focused on delivering profitable category growth.
Learn more about the survey results in this short video
Download the full results of the 2016 Category Management Survey
Matt Robinson is Solution Marketing Director, Merchandising & Category Management, Symphony GOLD