How H&M is Trying to Right its $4.3 Billion Inventory Problem
Get great content like this right in your inbox.
Subscribe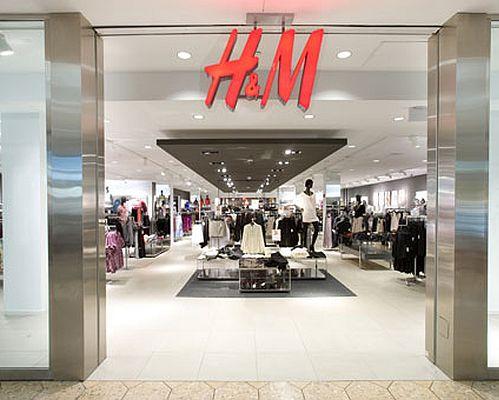 Fashion retailer H&M is struggling with an escalating inventory issue. The company said its unsold stock had grown 7% in the past year and is now worth 35 billion Swedish Kronor, more than $4 billion U.S. dollars.
"The start of the year has been tough," acknowledged CEO Karl-Johan Persson. "2018 is a transitional year for the H&M group, as we accelerate our transformation so that we can take advantage of the opportunities generated by rapid digitalization."
According to Nils Vinge, head of Investor Relations, weak sales in the autumn led to too many garments going into the company's first quarter 2018, which H&M has "been working to clear throughout the quarter." Compounding the problem, the cold winter weather in February had a negative impact on the sales of new garments.
"The high level of clearance sales combined with unusually cold winter weather had a negative impact on the sales of the spring garments," said Persson.
"When it comes to the mistakes that we've made in the assortment for the H&M brand during the second half 2017, it is affecting -- it has affected the selling in quarter one. It will, to some extent, also affect the selling in quarter two," Persson noted.
While weather may have been one factor, keeping up with today's rapid pace of retail is another. H&M's supply chain lead times are around double those of Inditex, the parent company of its brick and mortar competitor Zara, according to a report by Goldman Sachs.
With all this in mind, here are five things the global fashion retailer says it's doing to right the ship:
H&M has piloted RFID in many stores already with good success and says it will roll out RFID to 1,800 stores during the year, and to even more stores in 2019. 

A new venture may provide H&M somewhere to unload its excess inventory. The company will launch a new off-price brand known as Afound in 2018. Afound will be an off-price marketplace offering products from fashion and lifestyle brands, both external brands and those from the H&M group. Its first stores and a digital marketplace will open in Sweden to start with.  

H&M is investing a lot in automated warehouses.

Three new highly automated logistic centers with significantly increased capacity and efficiency and faster lead times will be introduced during the year.

 "By optimizing our logistic network, we will also be able to increase product availability and further ahead reduce stock levels in relation to sales," said

Persson.

H&M is also investing a lot in advanced analytics and artificial intelligence and says it sees "a very big potential here across-the-board from assortment planning to supply chain and sales." The areas it's focusing investments on are trend detection, quantification and allocation, price management and personalization. Ongoing projects in this field already show sales uplifts.

H&M says it now has a robust and scalable tech foundation that will enable faster development of consumer-facing apps and digital experiences.