How The Home Depot Had a Record Year
Get great content like this right in your inbox.
Subscribe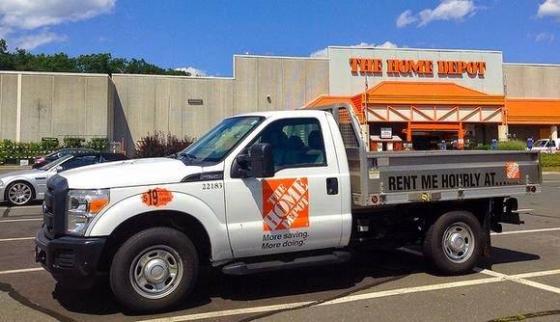 Fiscal 2017 was another record year for The Home Depot as it continues to strike a balance between online and in-store growth. Sales grew $6.3 billion, an increase of 6.7% from fiscal 2016. Fourth quarter sales for the home improvement retailer were up 7.5% from the comparable quarter, while U.S. comp sales inclined 7.2%.
"Our ongoing commitment to enhance the interconnected retail experience for our customers, provide localized and innovative product, and deliver best in class productivity resulted in record sales and net earnings for 2017," commented Craig Menear, chairman, CEO and president.
Home Depot continues to invest in its digital properties and said it has increased traffic and conversion.
"Our interconnected business made great strides in 2017 as the team continued to enhance our digital assets to enable a more seamless experience for our customers no matter how they choose to shop with us," said Menear.
Its new e-commerce platform, enhanced search and mobile functionality, increased check out speed, and expanded chat functionality with online contact centers led to an online sales growth of 21% in the fourth quarter and 21.5% in fiscal 2017, versus the prior year. Online sales now represent 6.7% of total sales.
"While we are seeing significant growth in our online sales, these online shoppers see the relevance of our stores, as approximately 46% of our online U.S. orders are picked up in our stores, a testament to the power of our interconnected retail strategy," said Menear.
Mark Holifield, EVP, Supply Chain & Product Development, noted that store-based delivery continues to grow and Home Depot is continuing to roll out car and van, lower-cost delivery options to more markets, including Atlanta now. It expects to have this rolled out to all major markets by spring.
Home Depot has been working on building its upstream supply chain network and plans a $1.2 billion investment over the next five years to leverage the capabilities and competitive advantages in its upstream network, while significantly improving downstream proficiencies. This year the retailer will pilot local flatbed DFCs and market delivery operations.
"These investments are critical to meet the evolving needs of our customers and we are committed to creating the fastest most efficient delivery network for home-improvement products," said Menear.
During the fiscal year, Home Depot opened six new stores including three in the U.S. and three in Mexico, bringing the total store count to 2,284. By fiscal 2020, Home Depot is aiming to grow sales to a range of $115 billion to $120 billion, up from fiscal 2017 sales of $100.9 billion.