How to Lead the Loyalty Game with Today's Technology
Get great content like this right in your inbox.
Subscribe
Customer retention and repeat purchasing are the cornerstone to any successful brick and mortar business today. While easier said than done, these factors are massively impacted by consumers' demands for a more personalized and efficient shopping experience. When did it become too much for the store owner to ensure product availability or a quicker check-out experience?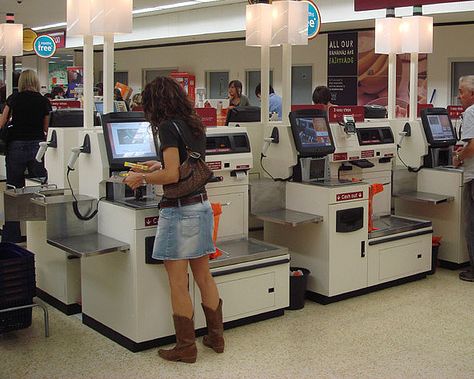 Fast forward to modern day where consumer demands are greater due to the convenience of on-demand purchasing created by the e-commerce industry and most notably, Amazon. With the consumer voice amplified through online review platforms and social media, it's hard to ignore the facts – one such fact from Capgemini found that 48% of brands received a negative NPS score from consumers in 2016.
True loyalty today is not based solely on an endless cycle of purchase and reward – it has to be earned by consistency of experience delivered over a prolonged period. This consistency can be best executed when processes are efficient. According to research firm Access Development, 79% of customers will take their business to a competitor within a week of having a poor customer experience, costing US businesses up to $1.6 trillion in lost business.
That said, the modern retailer can't afford to be in the dark when it comes to knowing what consumers care about most – an experience that is custom built with access to a world of products and services. The wealth of data available tells us that the retail industry is in dire need of technology that can support each and every stage of the consumer path to purchase.
Mobile POS (mPOS) technology in particular has allowed store managers to minimize time to purchase in three key ways:
By employing the right amount of sales support to engage with and deliver the best experience to customers

By personalizing the customer experience with the right offer, at the right time to encourage conversion

By simplifying the path to purchase and going above and beyond to provide added value
While there's a variety of solutions available, if your technology can map directly back to these three key areas, you will be a step ahead of the competition.
When loyalty gets technical
Diving deeper into the technology available today, geo-tracking solutions such as Bluetooth or beacons have emerged as a way to detect and push out targeted notifications to driving new and existing foot traffic into stores. In this set up, a customer walking by the store could be sent a one-time offer to visit, or a customer lingering by specific products could receive a one-time discount to influence the purchasing decision. Equally, a subscriber to the store's loyalty program could be targeted with unique offers informed by past purchases or new product recommendations and add-ons.
The amount of data that mPOS systems can collect is invaluable to earning the trust of customers. These technologies can also track the consumer engagement with targeted offers or ads as well. Even more, they can be used to provide insights into how a consumer engages with a certain product. When data is collected about shoppers' travel patterns, dwell times and 'dead' zones, this can better inform the store for everything from staffing layouts, improved experiences, inventory and a subsequent uptick in sales.
All this effort is in vain if the consumer is lost at the final hurdle however. A majority of customers and money are lost due to long wait times. Capgemini research further shows that two in three consumers listed long lines at checkouts as a main reason for frustration. mPOS technology can eliminate the need for long lines with mobile devices giving every sales associate the opportunity to execute a mobile checkout, proactively approach customers with product support or expedite the purchasing process. Greater still is the opportunity to integrate mPOS with existing loyalty or customer applications to enable a self-service, seamless checkout experience.
Time and again, factors like inefficiencies in the process and lack of accountability are what entice customers towards the ease of e-commerce and away from the in-store experience that requires a higher level of decision-making. To ensure loyalty in your retail location, taking a data-driven and automated approach will help to create a comprehensive solution for customer loyalty and satisfaction.
-Jeff Scott, CEO, Infinite Peripherals